Farmer's Kitchen is back for 2021!
With our partners Spinneys, we are going to help you wave goodbye to boring dinners, cluttered fridges, and lumpy leftovers!
We're showing you how to make your meals more memorable! We'll have chefs sharing their favourite recipes, some goodies to give away and experts armed with hacks to make life, that much simpler.
And of course, Spinneys isn't just about good food, they also believe in a well-balanced lifestyle, so we'll be exploring that too!
Tune in to Farmer's Kitchen with Spinneys – every Thursday from 2 pm.

THIS WEEK ON FARMER'S KITCHEN
Art of Barbecuing
Helen and Vahid of Father and Son Camping chat about how we can teach our littles ones the art of barbecuing while camping out in the desert or the mountains of the UAE. She will also reveal the best dips and marinades available at Spinneys.



Chef Sudqi Naddaf
We'll also be looking at the latest food news in the UAE and around the world and getting to know another talented chef in the city: Chef Sudqi Naddaf, who heads up the kitchen at Kempinski Hotel Mall of the Emirates.

And of course, you can walk away with AED500 to spend at your nearest Spinneys, so tune in from 2 pm on Thursday for another mouth-watering edition of Farmer's Kitchen.
Warning: Do not listen on an empty stomach!
RECIPE OF THE WEEK
P.S. If you missed last week's Surf and Turf feature, here's the recipe from Spinneys Magazine. Happy cooking!
Grilled Ribeye Steak With Seaweed Butter
Click here to view the recipe.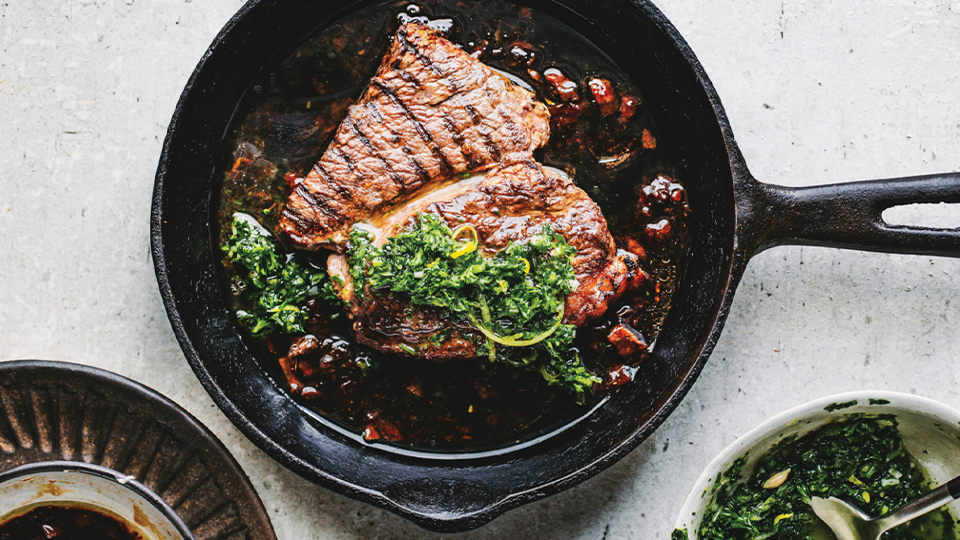 FARMER'S KITCHEN PODCAST
Sponsored by