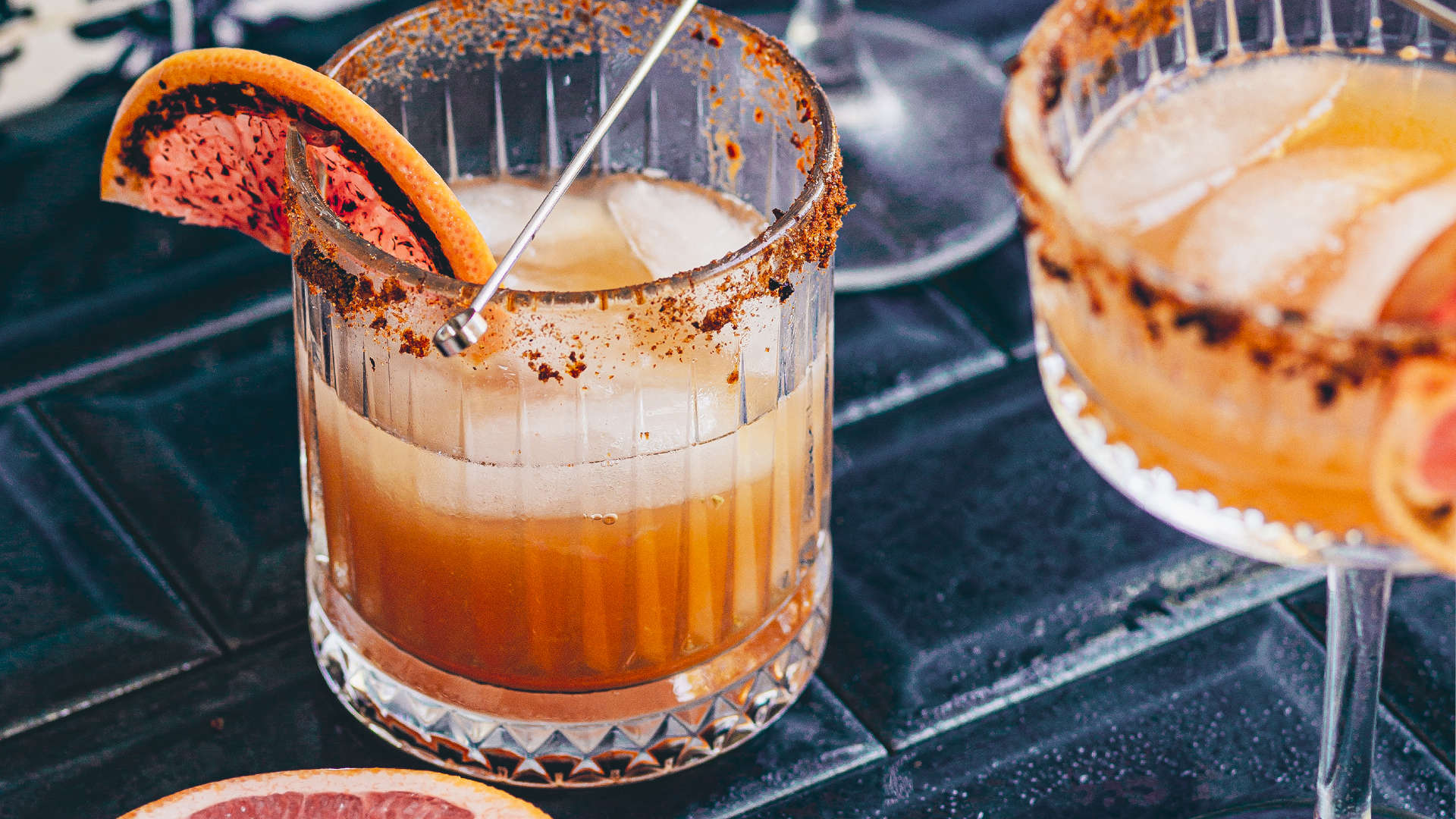 Prep time: 15 minutes
Cook time: 5 minutes
Serves: 4
Ingredients
250ml SpinneysFOOD Bottled Drinking Water
4 Waitrose Lapsang Souchong tea bags
1 lime
30g Waitrose Barbacoa Seasoning
For the paloma
500ml grapefruit juice
125ml SpinneysFOOD Maple Syrup
125ml lime juice
To serve:
Brûléed grapefruit slices
200g SpinneysFOOD Ice
Preparations
1 Boil the water and brew the Lapsang Souchong tea as per package instructions.
2 Refrigerate until completely chilled.
3 To brûlée the grapefruit, cut 1 grapefruit into 1cm-thick slices and evenly arrange on an oven tray. Using a blow torch or an oven set to grill blow torch or grill the slices until slightly charred. Set aside to cool before serving.
4 Quarter the lime and run the piece around the edges of four glasses.
5 Place the barbacoa seasoning on a small plate and coat the glass rims with the spice.
6 In a cocktail shaker or jug, combine the grapefruit juice, chilled tea, maple syrup and lime juice. Shake or stir to combine.
7 Fill each glass with 1⁄2 a cup of ice and divide the paloma mixture equal between the glasses.
8 Top with brûléed grapefruit slices and serve.