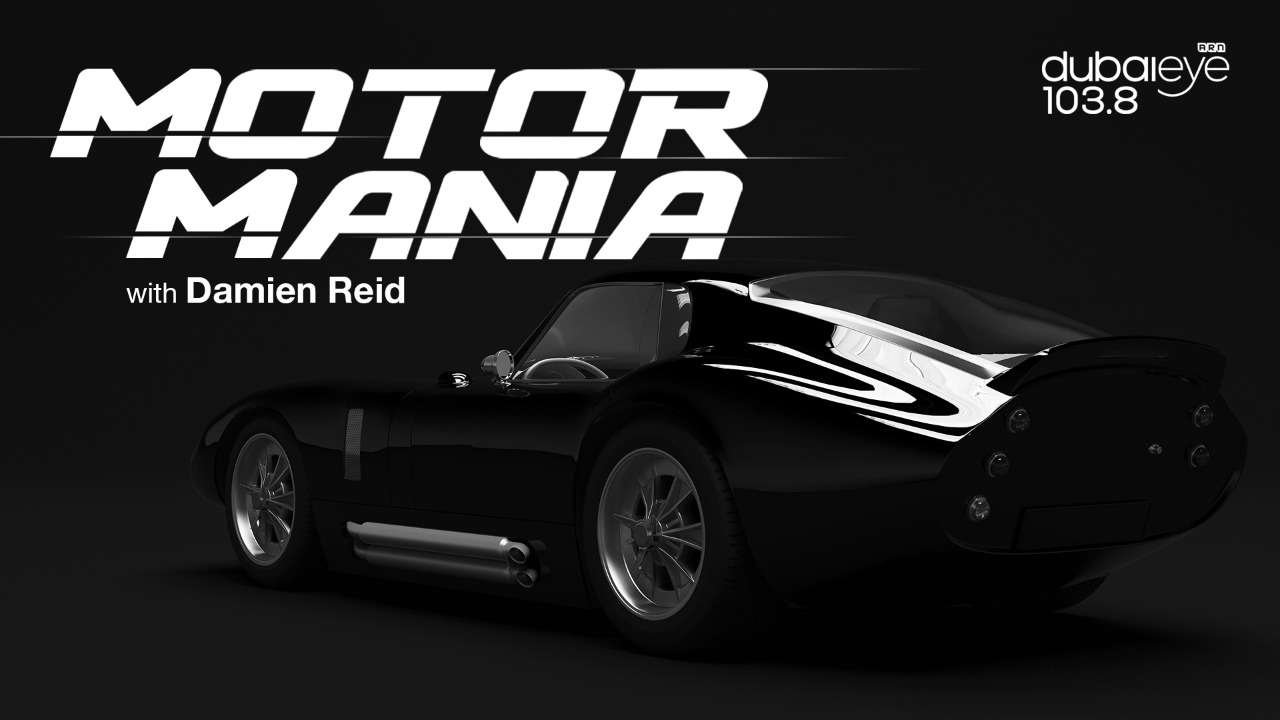 Buckle up as Motor Mania revs up your weekends.
Who doesn't like free car advice? On the all-new Motor Mania, host and motoring journalist Damien Reid gives you plenty of that and more, including…

Unbiased car reviews, form your classics to your hyper-EVs
Exclusive interviews with the who's who of the motoring world
A deep dive into road safety issues across the UAE
And Fix-It of Flip It: clive on-the-spot valuations with car guru Matthew Davidson
Damien's most expensive test drive
He catches up with award-winning Le Mans driver Andy Wallace while inside the Bugatti Chiron Super Sport. He also got to go behind the wheel of the Bugatti Chiron Pur Sport. Both cars have a collective value of nearly AED 28 million.


Damien flew to Greece to test drive the new Audi RS3, and then to Belgium to check out the Volvo C40, an all-electric car produced as part of the carmaker's quest to enter the EV race.


Join Damien and Team Motor Mania every other Saturday from 10 am only on Dubai Eye 103.8.
LATEST FROM MOTOR MANIA
Should we lower the minimum driving age from 18 to 17?
Should we lower the minimum driving age, or keep it at 18? Damien and Imthishan discuss the latest car news. #MotorMania1038fm #uaecars Damien Reid Imthishan Giado

Posted by Dubai Eye 103.8 News. Talk. Sport on Saturday, October 2, 2021