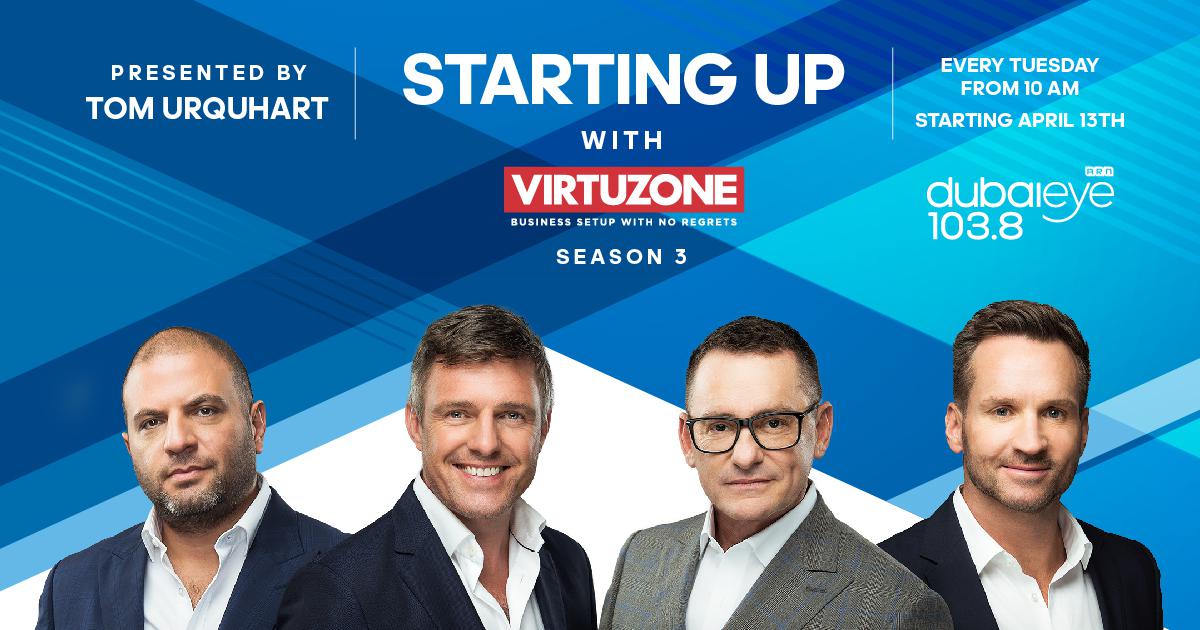 Starting Up is back, with a fresh new edition in a brand-new timeslot every Tuesday from 10am-11am, hosted by The Business Breakfast's Tom Urquhart and our partners at company formation specialists Virtuzone.
Our experts discuss how to make your business dreams a reality, covering everything from how to get a business license and securing finance to growing and expanding your company, particularly in the fast-paced changing world since Covid-19.
The show features founders of new start-ups as they tell their story of how they came up with their ideas and put their plans into motion, as well as more established businesses and entrepreneurs, some of whom have gone on to make the bigtime - hear their success stories, as well as the lessons they've learned along the way.
Starting Up keeps you informed about all the topics which can impact your business, including the latest breaking news affecting SME's, as well as discussions about finance, e-commerce, female entrepreneurs, leadership and work-life balance.
It's your opportunity to get free advice about any business concerns through the show's clinic, also hearing from investors and accelerators, Starting Up will speak to those in the know.
It's everything you need to be across and the experts you need to hear from, to make your business stand out and succeed.
Latest from Starting Up With Virtuzone
How can you avoid the headaches and better manage your books?
Finance and accounting issues are a major source of concern for many SMEs and startups. So, how can you avoid the headaches and better manage your books?
Founder and Managing Partner at Alpha Pro Partners, Rayhan Aleem tells us about the common mistakes he sees entrepreneurs make.

Opontia, a company tapping into the trend
With the number of of e-commerce startups on the rise, we speak with a company tapping into the trend. Called Opontia, it buys and scales brands, and has just received $20 million in funding. Co-founder and co-CEO Manfred Meyer explains how it works.