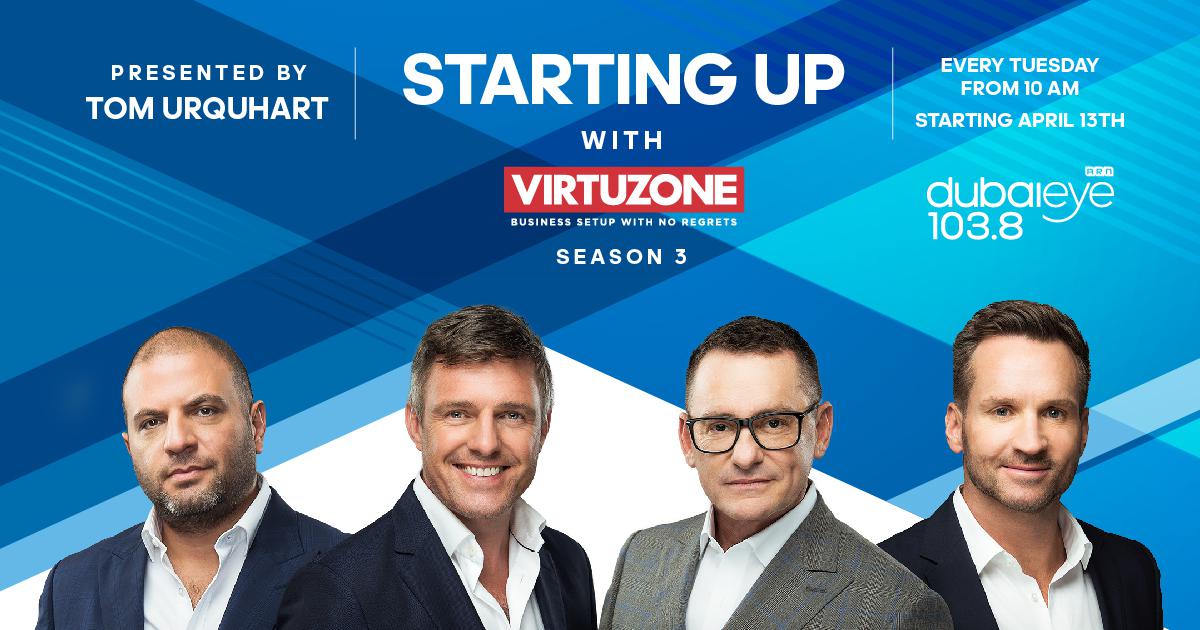 Starting Up is back, with a fresh new edition in a brand-new timeslot every Tuesday from 10am-11am, hosted by The Business Breakfast's Tom Urquhart and our partners at company formation specialists Virtuzone.
Our experts discuss how to make your business dreams a reality, covering everything from how to get a business license and securing finance to growing and expanding your company, particularly in the fast-paced changing world since Covid-19.
The show features founders of new start-ups as they tell their story of how they came up with their ideas and put their plans into motion, as well as more established businesses and entrepreneurs, some of whom have gone on to make the bigtime - hear their success stories, as well as the lessons they've learned along the way.
Starting Up keeps you informed about all the topics which can impact your business, including the latest breaking news affecting SME's, as well as discussions about finance, e-commerce, female entrepreneurs, leadership and work-life balance.
It's your opportunity to get free advice about any business concerns through the show's clinic, while RAK Bank is on hand once a month to answer the tough questions about securing finance and maintaining positive cash flow.
Also hearing from investors and accelerators, Starting Up will speak to those in the know.
It's everything you need to be across and the experts you need to hear from, to make your business stand out and succeed.