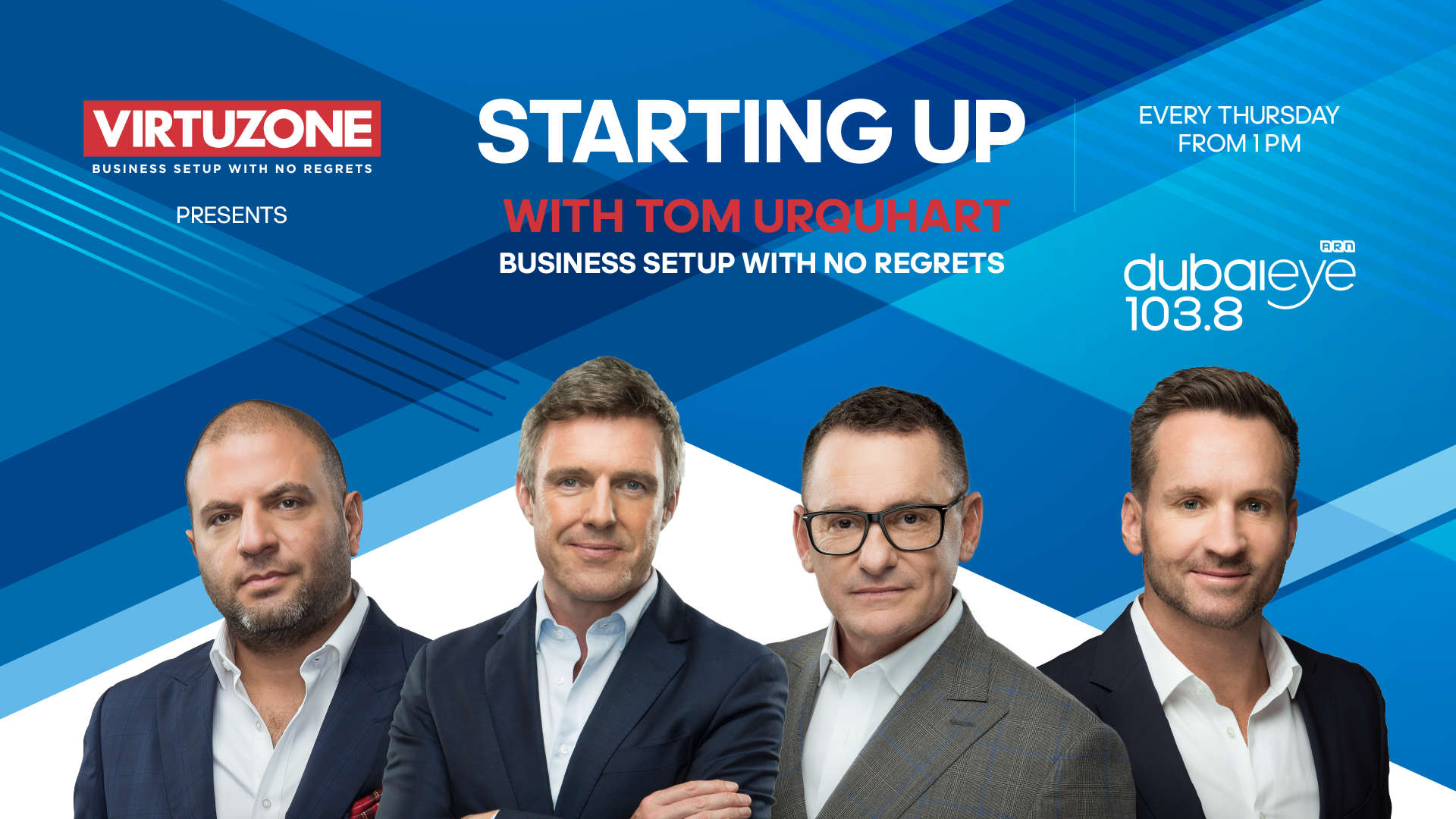 Attention all entrepreneurs and startups!

Dubai Eye 103.8 is proud to present a brand new season of Starting Up with Virtuzone, the ultimate guide to launching and growing your business in the UAE.

Join our expert panel as they share insights, tips, and strategies on everything from company registration and legal compliance to marketing and funding.

Get inspired by success stories, learn from failures, and connect with other entrepreneurs in the community.
Join Tom Urquhart and the Virtuzone team on Starting Up and take the first step towards turning your dreams into reality.

LIVE on air every Thursday from 1 pm on Dubai Eye 103.8.
Podcast