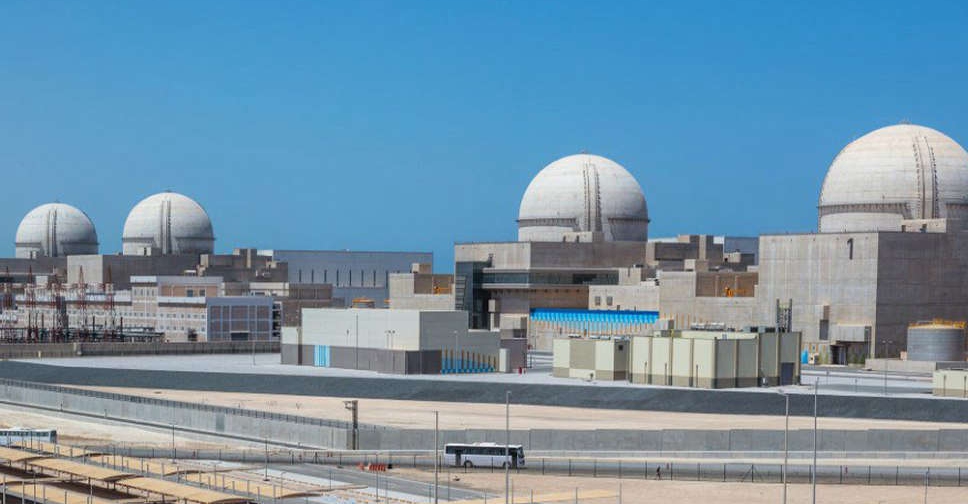 Loading of fuel assemblies into the reactor at Barakah Nuclear Plant's Unit 3 has begun after it received the operating licence from the UAE's Federal Authority for Nuclear Regulation (FANR).
After the completion of the fuel load process, the operations team will proceed with preparations for start-up of the Unit later this year, after which it will deliver 1,400 megawatts of zero-carbon emission electricity to the UAE's national grid.
Making the announcement on Sunday, the Emirates Nuclear Energy Corporation (ENEC) said its operating and maintenance subsidiary Nawah Energy Company received the Operating Licence after FANR conducted over 520 rigorous reviews, of which 120 are related specifically to Unit 3.
"Successfully passing these reviews is testament to the expertise we have developed and the outstanding operating experience of our teams, made up of highly-skilled and qualified UAE Nationals and international experts," highlighted Engineer Ali Al Hammadi, Chief Executive Officer of Nawah.
Mohamed Ibrahim Al Hammadi, Managing Director and Chief Executive Officer of ENEC, stressed that the plant is "rapidly delivering a practical climate solution on the ground, enabling the UAE's large-scale decarbonisation efforts alongside its economic growth, and leading the way to achieving Net Zero emissions by 2050".
The Barakah Plant is the only multi-unit nuclear energy plant operating in the Arab world.
Barakah also provides significant environmental benefits for the nation today and for the next 60 years and beyond, through rapid decarbonization of the energy sector. When fully operational, the Plant will prevent 22.4 million tons of carbon emissions - the leading cause of climate change - every year.
Meanwhile, Unit 4 is in the final stages of commissioning.
FANR inspectors to oversee Unit 3 progress
From conducting round-the-clock inspections to overseeing the fuel loading and testing processes at Unit 3, the UAE's Federal Authority for Nuclear Regulation (FANR) resident inspectors at Barakah Nuclear Plant will be in-charge.
The Operating Licence also authorises the Nawah Energy Company (Nawah) to commission and operate the Unit 3 "with an estimated duration of 60 years".