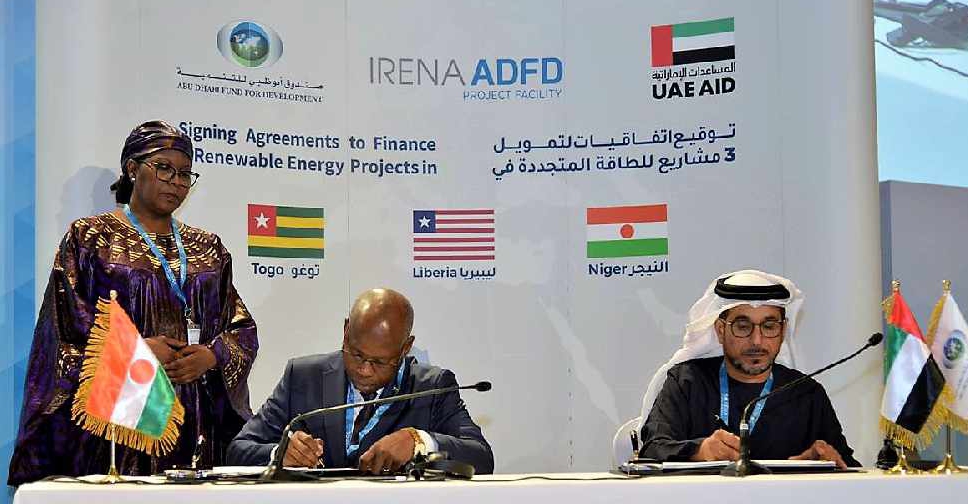 WAM
Togo, Niger and Liberia are the latest countries to benefit from the UAE's efforts to bring affordable energy to developing nations.
The three West African nations are set to get a combined AED 121 million in loans for installing solar and hydro-electric power projects in rural communities.
Of which, AED 37 million has been allocated for a 2.1 MW solar rural electrification programme in Niger, AED 29 million for a 2.1 MW mini-hydro project in Liberia, and AED 55 million has been earmarked for a 30 MW solar PV project in Togo.
More than 750,000 households will benefit from the developments that will also generate thousands of indirect jobs.
The funds are being provided by the Abu Dhabi Fund for Development (ADFD).