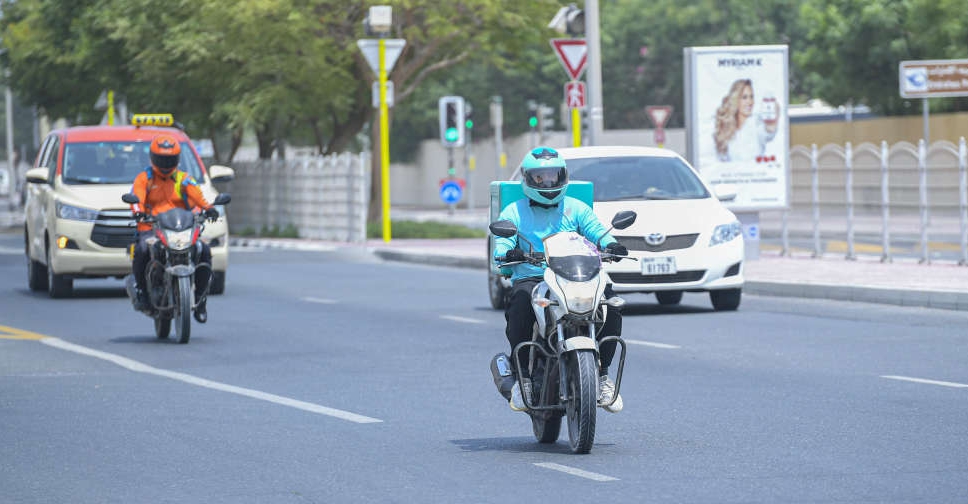 Dubai's Roads and Transport Authority (RTA) has invited bids for the construction of three integrated rest areas for delivery motorbike drivers in the emirate.
The stations will be situated in three locations - on Sheikh Zayed Road near Festival Plaza at Jebel Ali Village, at Port Saeed next to Al Muraqabat Street 22, and the third will be located at Ras Al Khor Industrial Area 2, close to Al Manama Street.
They'll offer services such as maintenance, refuelling, rest areas and restaurants as well as information on public safety.
The number of delivery service companies in Dubai reached 2,891 in December 2022, a growth of 48.3 per cent compared to 2021, in addition to more than 36 online delivery companies operating through smart platforms and applications.
The RTA has outlined plans to construct permanent as well as temporary rest-stops for drivers to meet the rapid growth. A host of initiatives were launched to enhance the efficiency and safety of the sector such as issuing professional rider certificates, Delivery Service Excellence Award, and holding workshops to familiarise drivers with traffic laws for their safety and the safety of other road users.
#RTA called on the UAE business community to bid for constructing three integrated rest stops for delivery motorbike drivers in the emirate. https://t.co/6pqh6VIL3f pic.twitter.com/BQgaG6hAzH

— RTA (@rta_dubai) March 5, 2023