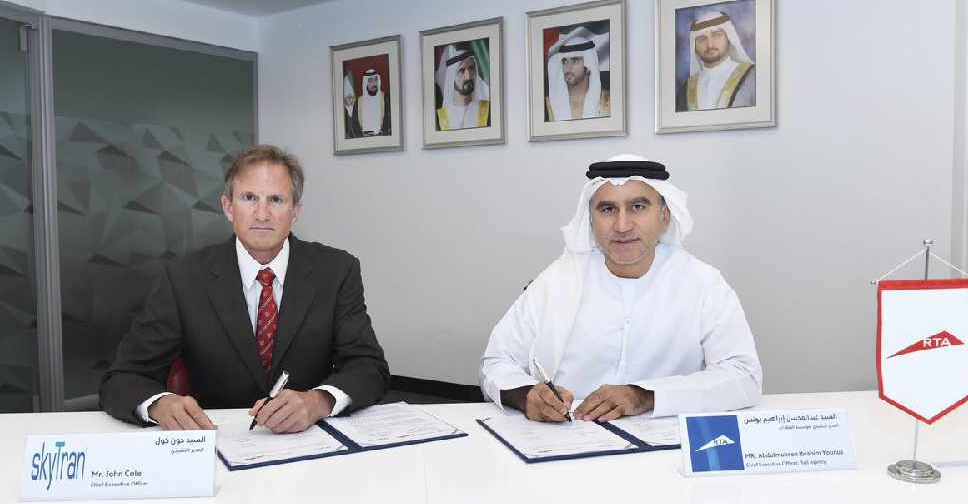 @rta_dubai/ Twitter
Dubai has moved a step closer to implementing a high-speed cable car-style transport system.
The driverless Sky Pod units will move like a train along a suspended rail.
Plans for the swanky mode of transit were first revealed late last year.
Dubai's Roads and Transport Authority (RTA) has now signed a Memorandum of Understanding (MoU) with the firm SkyTran, which specialises in developing suspended transport systems.
"The signing of this MoU highlights RTA's continuous efforts to team with global specialist firms in developing advanced public transport technologies capable of attracting more riders by offering them safe, fast and luxurious transit experiences, besides curbing traffic congestion in the city. One of these solutions is developing Sky Pod units operated by 'Maglev' technology, which are characterised by their safety and speed as well as the saving much of the resources associated with the daily mobility of people," said Abdul Mohsin Ibrahim Younes, CEO of RTA Rail Agency.
The initiative is part of efforts to convert 25 per cent of all journeys in Dubai into autonomous trips by 2030.