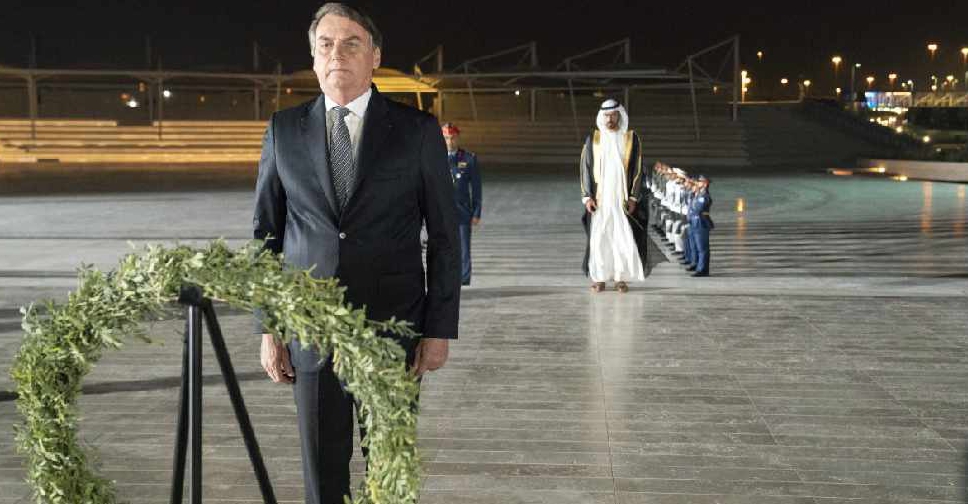 WAM
Brazilian President Jair Bolsonaro arrived in Abu Dhabi on Saturday for his first state visit to the UAE.
He landed at the Presidential Airport, where he was received by the UAE's Minister of Energy and Industry, Suhail bin Mohammed Faraj Faris Al Mazrouei.
Later on Saturday, Bolsonaro visited Wahat Al Karama, the national and cultural landmark, which commemorates the sacrifices and heroic deeds of UAE martyrs.
He also attended the Guard of Honour ceremony and then laid a wreath at the Martyrs' Monument.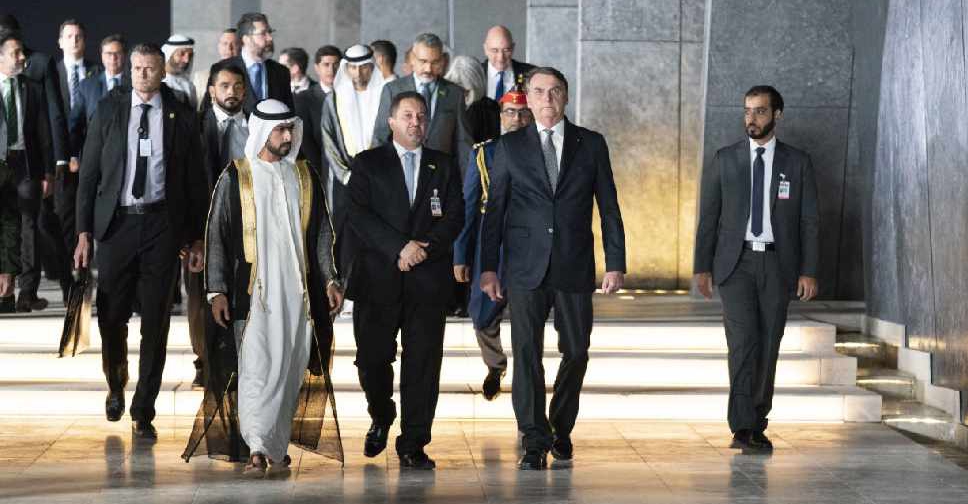 On Sunday, the Brazilian president is scheduled to open the Brazil-UAE Business Forum in Abu Dhabi that will showcase investment opportunities in both countries.
Bolsonaro's three-day trip comes at a time when the UAE and Brazil are celebrating 45 years of diplomatic ties.
Brazil's Ambassador to the UAE, Fernando Luís Lemos Igreja, highlighted these special relations, in an interview with national news agency WAM.