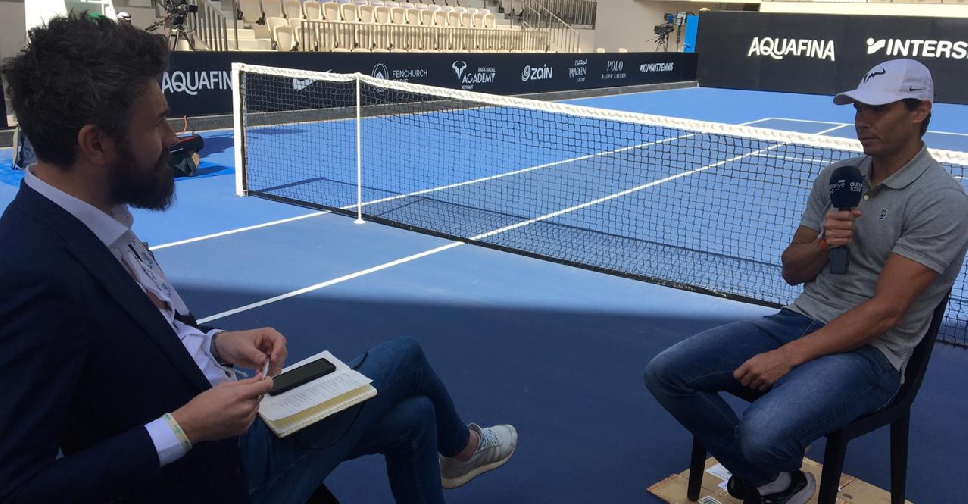 Rafael Nadal talking tennis philosophy, pastimes he shares with uncle Toni and the WhatsApp group we'd ALL want to be in.
When Rafael Nadal puts his mind to something, there's no stopping him. A winner of 19 Grand Slam titles, including an unprecedented 12 French Open crowns, tells you as much. So when Off Script heard that he was opening his Rafa Nadal Tennis Academy in Kuwait, our man Chris was on the next flight to see what all the fuss was about. And boy was he impressed.
The brainchild of Team Rafa and the Tamdeen Group, Kuwait's leading mixed-use property developer, the state-of-the-art facility encompassing a 5,000 capacity indoor court and 15 courts both in and outdoor, is the envy of many. We sat down with the man himself, Rafael Nadal, to find out a little more about his plans for Kuwait and the wider region.
We also wanted to find out more about his own tennis philosophy, what his ambitions are for the future, and of course, where he obsesses over a certain Grand Slam milestone. He also makes a candid confession about his friendship with the other Big Two in men's tennis: Roger Federer and Novak Djokovic.
WATCH THE INTERVIEW