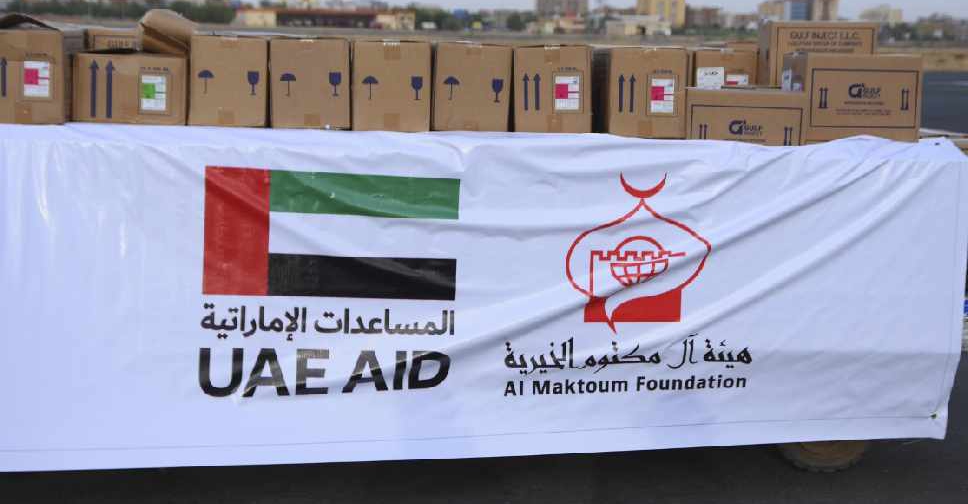 WAM
A flydubai aircraft carrying 38 tonnes of medical aid arrived in Sudan on Tuesday.
The aid was sent on the directives of His Highness Sheikh Hamdan bin Rashid Al Maktoum, Deputy Ruler of Dubai, Minister of Finance and Chairman of the Al Maktoum Foundation.
The plane was received at Khartoum International Airport by Prof. Siddiq Tawer, Member of the Transitional Sovereign Council and Deputy Chairman of the Supreme Committee for Health Emergencies, and Hamad Mohammed Humaid Al Junaibi, UAE Ambassador to Sudan, along with several officials from the Ministry of Health and members of the UAE Embassy, as well as officials from the foundation's Khartoum office and journalists.
On behalf of Sudan's President, Prime Minister, Sovereign Council and Transitional Government, Prof. Tawer thanked the UAE's leadership, government and people for supporting Sudan's efforts to combat coronavirus.
The total aid provided by the UAE to Sudan to counter COVID-19 now amounts to 54 tonnes, or 62 percent of the total global aid aimed at fighting the pandemic in the country.