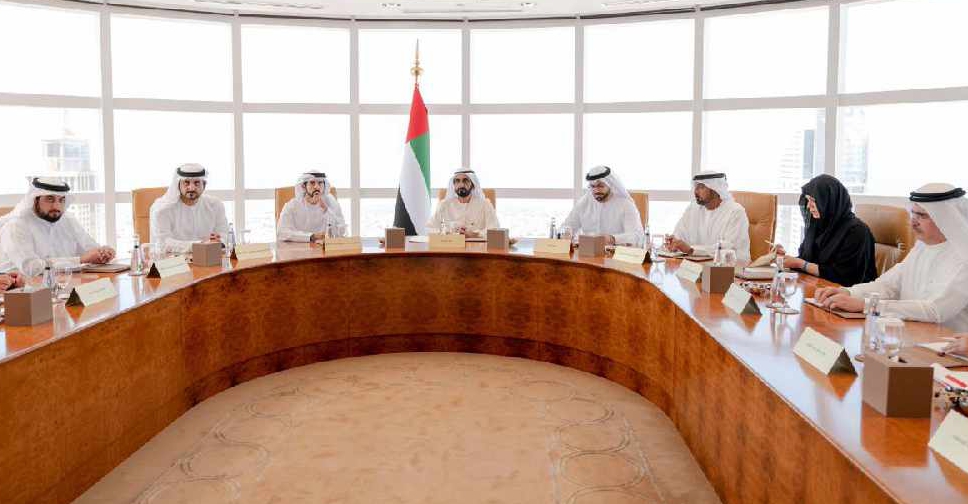 @HHShkMohd/ Twitter
The newly formed Dubai Council has approved a five-year plan containing fifty goals for the emirate.
All government department heads will have to meet these targets that will be revealed within 60 days.
The plan was announced during the Council's first meeting on Tuesday, chaired by His Highness Sheikh Mohammed bin Rashid Al Maktoum, Vice-President and Prime Minister of the UAE and Ruler of Dubai.
The Council has agreed to develop a fresh economic strategy focusing on new sectors as well as an urban plan aimed at improving living standards.
It has also approved a new governance system for government and semi-government entities under the supervision of His Highness Sheikh Maktoum bin Mohammed bin Rashid Al Maktoum, the Deputy Ruler of Dubai.
Other developments include the formation of the Dubai Media Council, which will include the Dubai Media Office as well as publicly-owned newspapers, TV and radio networks.
Meanwhile, six senior government officials have been tasked with overseeing six strategic growth areas in Dubai.
تشكيل مجلس دبي هو بداية لسلسة من التغييرات الإيجابية في الإمارة بما يتناسب مع الأوضاع الإقليمية والعالمية... سنّة دبي هي التغيير والتطوير المستمر .. ولم أتوقف شخصيا عن التجديد والتغيير منذ خمسين عاماً ... ولن أتوقف pic.twitter.com/KOLYKJo8a5

— HH Sheikh Mohammed (@HHShkMohd) January 7, 2020