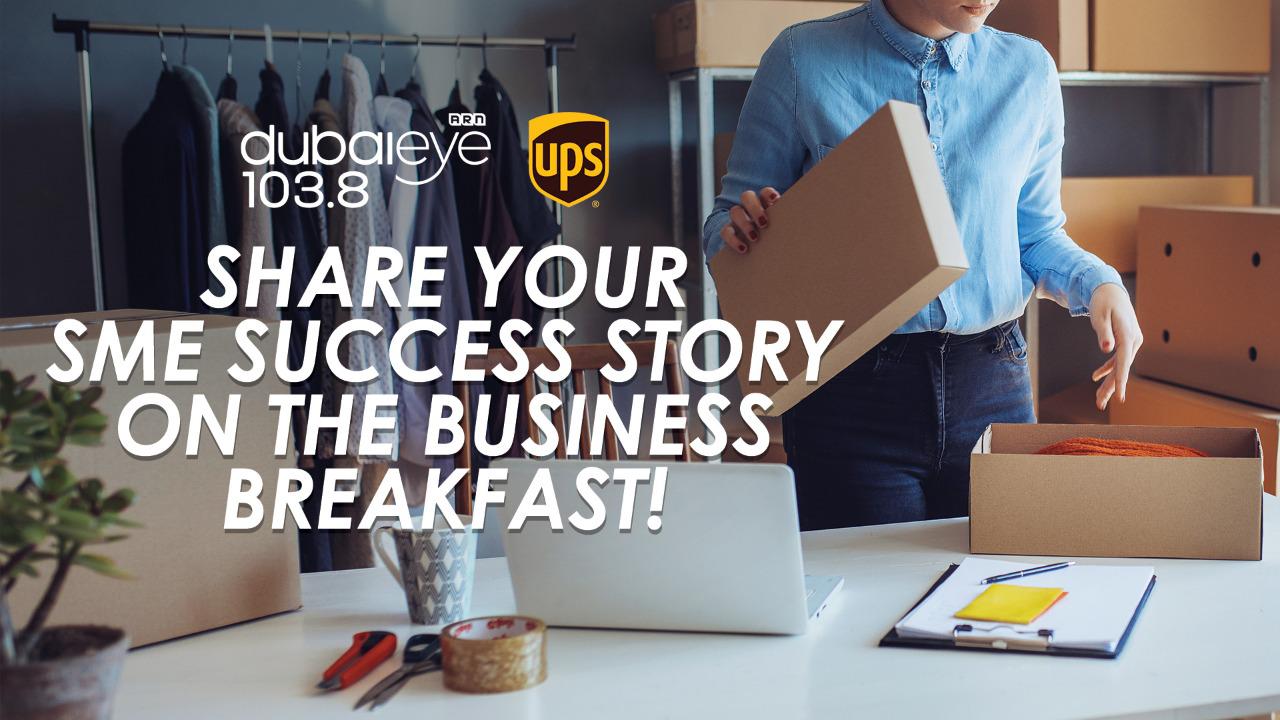 Dubai Eye 103.8 wants to give a platform to UAE-based small and local businesses that deserve to expand internationally, with our partners at UPS!

We want to give the owners of these businesses an incredible opportunity to go LIVE on air on the UAE's premier business show, The Business Breakfast to share their success stories!
Not only do they get a platform to show off and share their journey, they'll also get rewarded with AED 2000 worth of services from UPS.

So if you are a business owner who deserves this opportunity, nominate your business and tell us why we should chat with you on air.

About UPS:

Your business may be small, but that does not mean you have to keep it local. International markets can expand your business and are easier to reach than you might think. With expertise, infrastructure, and resources spanning over 220 countries and territories, UPS will help you reach new markets quickly, efficiently, and successfully.