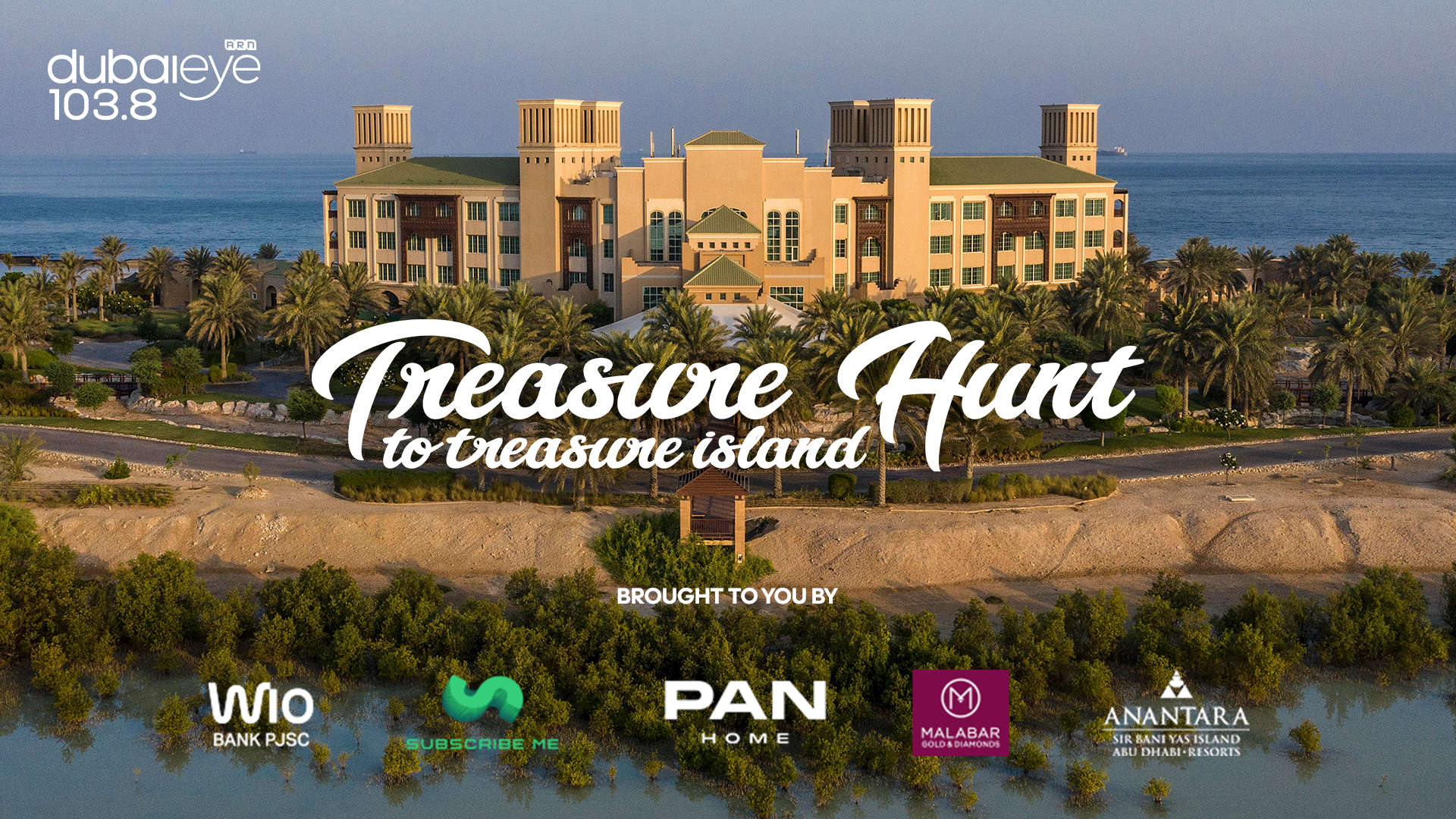 What would you do with your share of 100,000 Dirhams of gold?
Dubai Eye 103.8 is taking over Sir Baniyas Island, the most luxurious desert island resort in the UAE for a five star hunt to find treasure.
Only 400 listeners will make it to the island, to dig hundreds of huge prizes. Plus, the adventure
continues with a private safari to see thousands of wildlife around the island.
It's the 'Treasure Hunt to Treasure Island'. Be there to win BIG.
Proudly brought to you by Wio Bank, Subscribe Me and Malabar Gold & Diamonds, only on Dubai Eye 103.8.
SPONSORED BY: