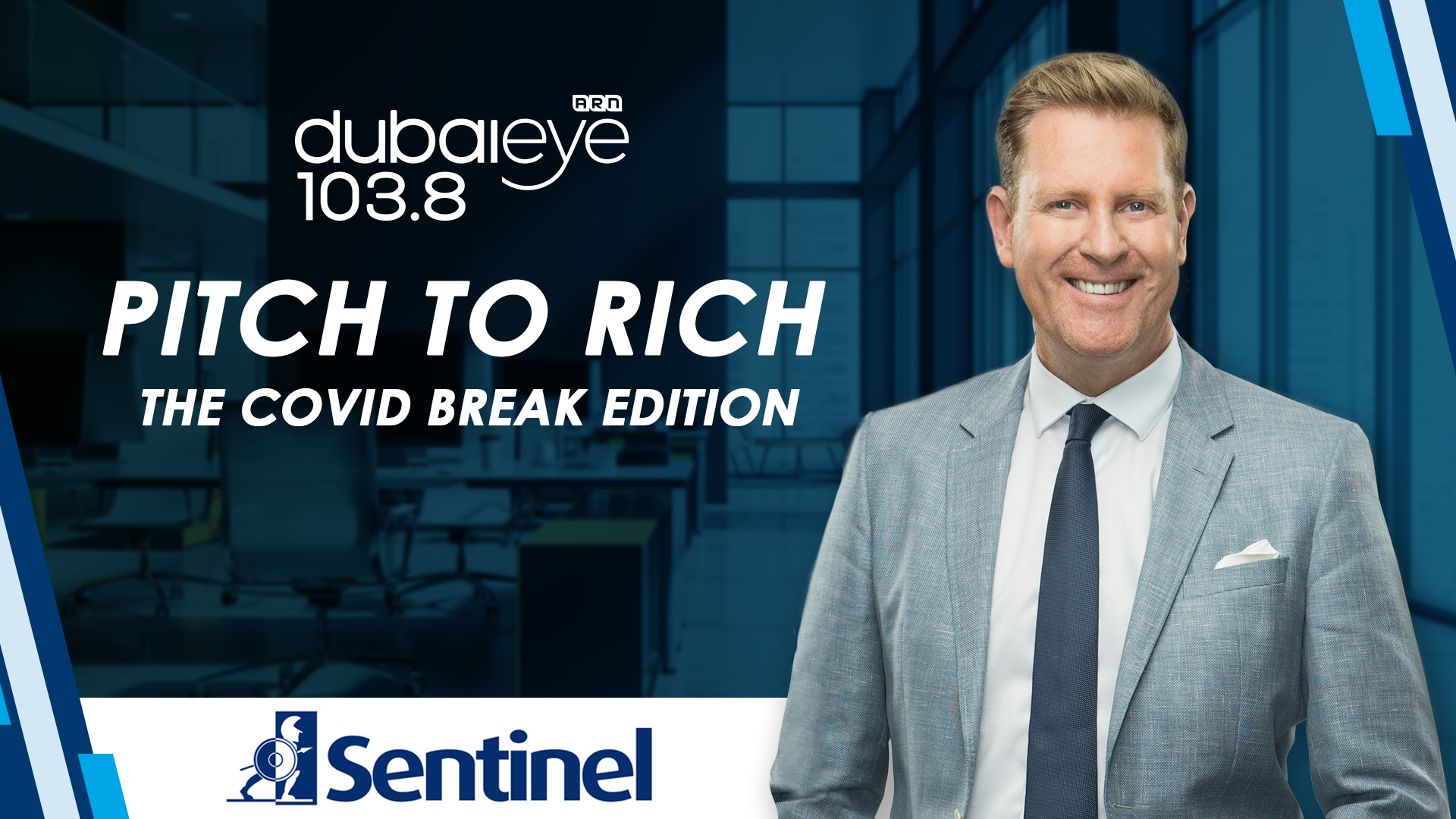 Covid-19 has had an impact on businesses worldwide over the past six months. Most companies have had to pivot to survive and thrive, whilst others have struggled to adapt to the new norm. The conglomerates and internationals have had to make adjustments to the way they do business moving forward. But how does that compare to smaller companies who are struggling to make it in a world still dominated by a pandemic?
Dubai Eye 103.8 has always been a champion of UAE SME's and that's why, along with Sentinel Business Centre we want to offer one new or existing business the opportunity to save on critical business costs.
Tune in to The Business Breakfast each day from Sunday 27th September because 'Pitch to Ritch' is back! If you're a struggling SME or just starting out, this is your chance to win a fully furnished & serviced office at Sentinel for 1 year! Simply enter below and tell us how your business has been affected by Covid-19 and what this prize would mean to you!
Sentinel Business Centres is a leading provider of serviced office, co-working and business setup solutions located at the H Hotel Office Tower on One Sheikh Zayed Road.
Since it's inception in 2007, Sentinel has helped over a thousand businesses establish a presence in Dubai. Sentinel occupies 40,000 square feet of office space and offers its clients fully furnished and serviced offices for teams of 1 to 100. Clients benefit from a host of services including dedicated switchboard numbers & call answering services, receptionist & admin services, and in-house IT support. For the majority of clients, the team at Sentinel becomes an integral part of their day to day operations.
The team at Sentinel have worked hard to create cost-effective packages that incorporate business licensing and office space, allowing clients to benefit from fixed monthly invoicing. The recently launched SentinelSTART package is the most affordable way to establish an onshore business presence in Dubai.
To learn more about the packages offered at Sentinel visit https://sentineldubai.com
the prize
A fully furnished & serviced office at Sentinel for 1 year...
1. Suitable for up to 6 people
2. Ready to move in
3. Dedicated call answering / dedicated switchboard number
4. Receptionist meet & greet services for visitors
5. Access to meeting rooms, business lounge, shared facilities
6. DEWA, telephone and internet included
7. CCTV, Access control
8. All Covid-19 precautionary measures
9. Honesty bar & pantry - complimentary coffee/tea/water
10. Admin & concierge services
11. PRO services upon request
12. Prestigious address on SZR (H Hotel)
enter now