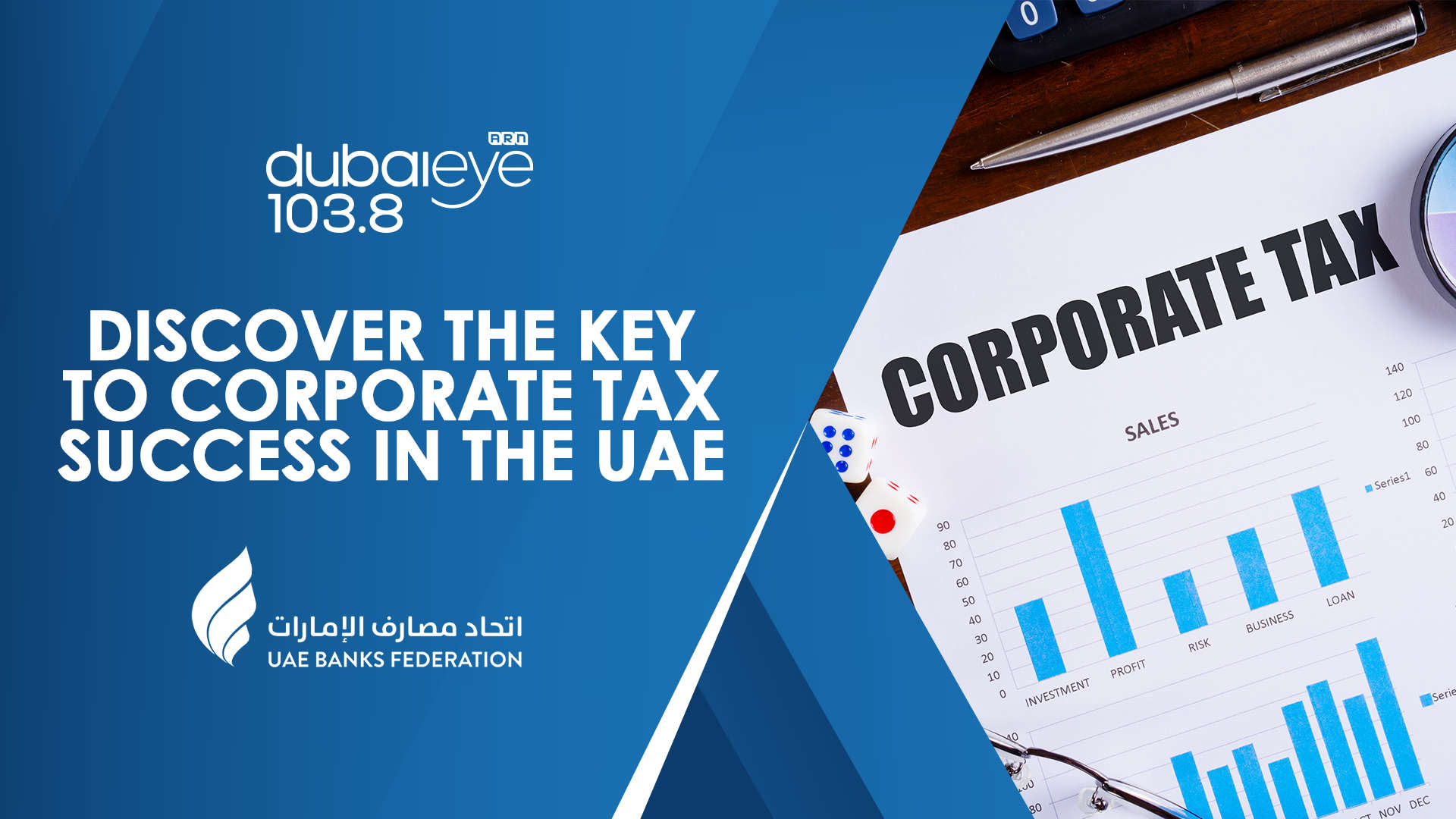 Are you a small and medium-sized business owner looking to navigate the intricacies
of corporate taxation in the UAE? Join us for an insightful and engaging webinar
hosted by the UAE Banks Federation and moderated by the Dubai Eye 103.8
presenter, Richard Dean.
📅 Date: November 14th, 2023
⏰ Time: 2:00 PM (GST)
📍 Location: Online
Our expert panelists, including top-notch taxation specialists, are ready to demystify
the world of corporate tax, offering you valuable insights and expert guidance to
ensure your SME thrives in the UAE business landscape.
Here's what you can expect:
Get the latest updates and a comprehensive understanding of corporate tax
regulations in the UAE, ensuring you're always in compliance.
Learn how to optimize your business strategies to maximize profits and
minimize tax liabilities.
Ask your burning questions directly to our panel of experts, gaining clarity on
your specific tax concerns.
How to attend:
Secure your spot today by registering on the link below.
https://www.uaebf.ae/en/registration/
Don't miss out on this incredible opportunity to gain the knowledge and tools you
need to conquer corporate tax in the UAE.
Mark your calendar and get ready to empower your business! We look forward to
hosting you on this educational journey.SPEAKE