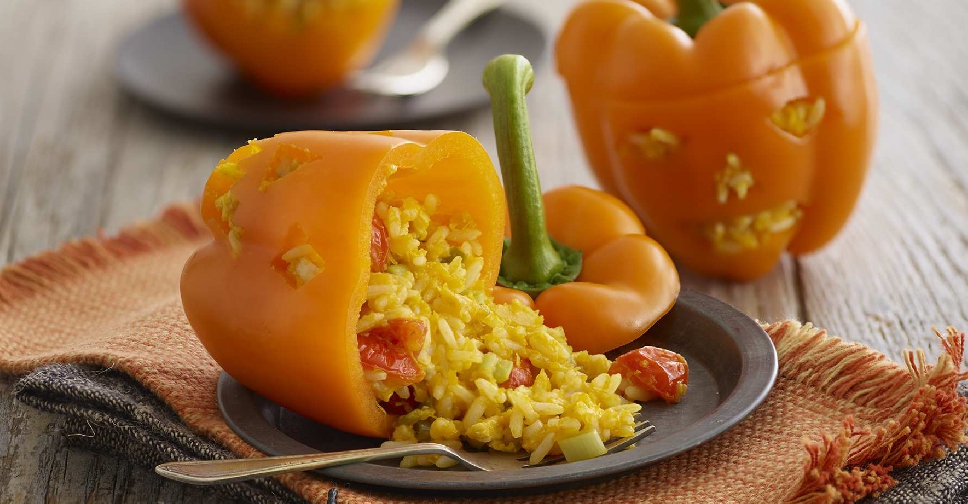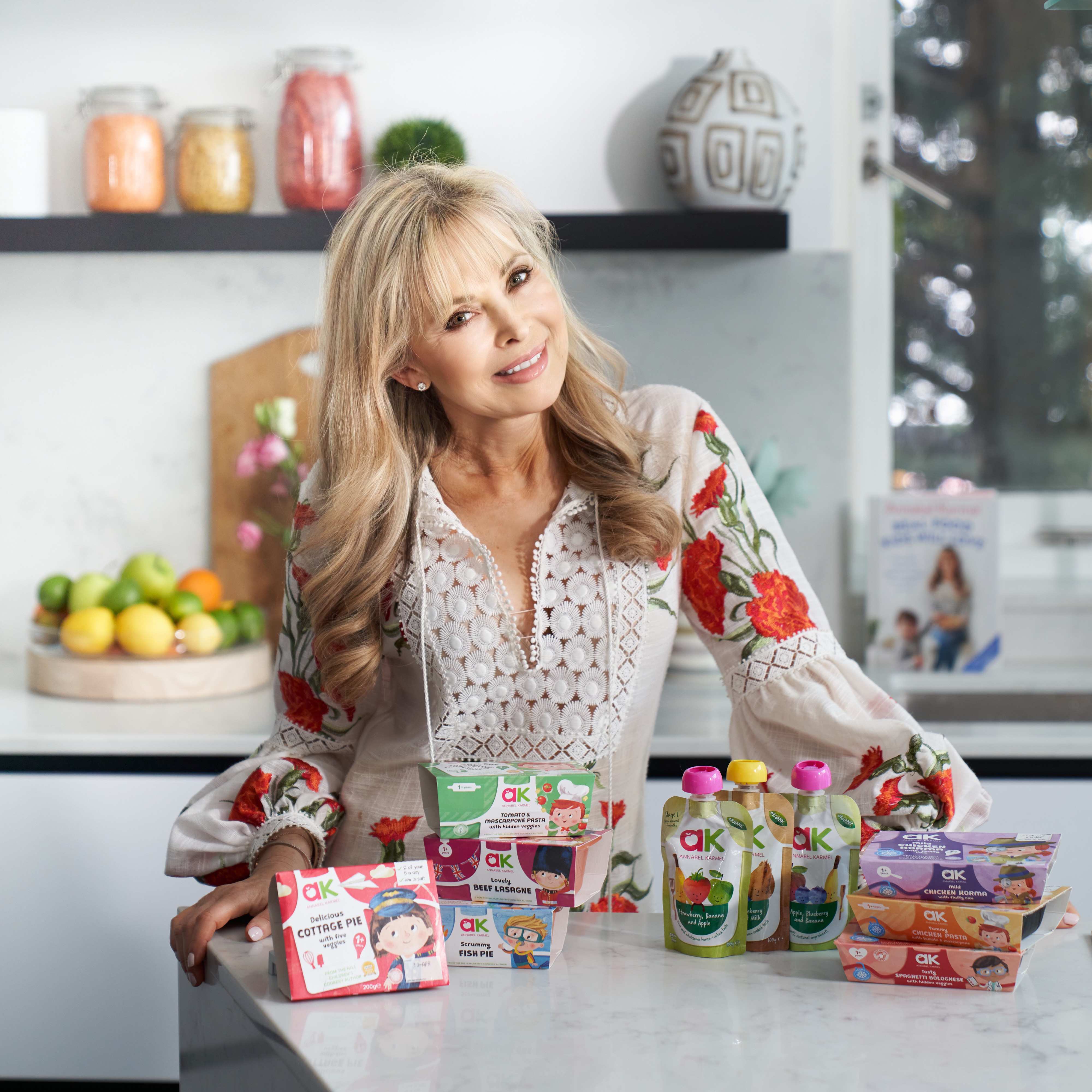 Annabel Karmel is the UK's no. 1 children's cookery author, bestselling international author, and a world-leading expert on devising delicious, nutritious meals for babies, children and families. Here's a really fun recipe to cook with the kids, Spooky Stuffed peppers and Meringue Bones. Traditionally this is made at Halloween but can be a super tasty dish to make all year round.
Farmer's Kitchen Cooking Class

We're live from Spinneys HQ in Meydan for another cooking class! This week Chef Annabel Karmel, UK's No.1 children's cookery author, bestselling international author, and a world-leading expert on creating nutritious and delicious kid's meals, will be making Spooky Stuffed Peppers and Meringue Bones for Halloween.

Posted by Dubai Eye 103.8 News. Talk. Sport on Friday, October 30, 2020
INGREDIENTS
4 peppers (mixed colours)

125g long grain rice

100g wedge of pumpkin

2 tbsp sunflower oil

8 spring onions, thinly sliced

1 large clove garlic., crushed

2 tsp fresh thyme leaves, chopped

100g chicken (uncooked)

12 cherry tomatoes, quartered

40g freshly grated parmesan

2 tsp sweet chilli sauce

2 tsp soy sauce

2 egg whites

100g caster sugar
METHOD
FOR STUFFED PEPPERS
Preheat the oven to 200C (180C Fan)

Cook the rice in boiling water according to the packet instructions and drain.

Cook the pumpkin or squash in boiling water for 5 minutes and drain. Alternatively you could steam the pumpkin for 5 minutes.

Heat the oil in a frying pan.

Add the spring onions , garlic and thyme and fry for 2 minutes.

Add the chicken, rice, pumpkin and tomatoes. Fry for 2 minutes.

Add the cheese, soy sauce and sweet chilli sauce. Toss over the heat and season.

Slice the tops off the peppers, reserving the lids. Remove the seeds from the inside.

Carve scary faces from one side of each pepper using a pointed sharp knife.

Fill the peppers with the rice mixture and put the tops back on.

Arrange the peppers on a baking sheet. Cover with the tops of the peppers and bake in the oven for 30 minutes until the peppers have softened.
FOR MERINGUE BONES
In a small bowl, beat egg whites and cream of tartar on medium speed until soft peaks form.

Gradually add the sugar one tablespoon at a time, beating on high until stiff peaks form.

Place the mixture in a piping bag with a plain nozzle.

On parchment lined baking sheets, pipe meringue into a log approx. 8 cm long. Pipe 2 x 2.5cm balls on opposite sides of each end of the log. Repeat with the remaining meringue.

Bake at 100C for 1 ½ hours or until firm. Remove to wire racks. Store in an airtight container