Learn how to create this delicious chestnut-flavored Yule log.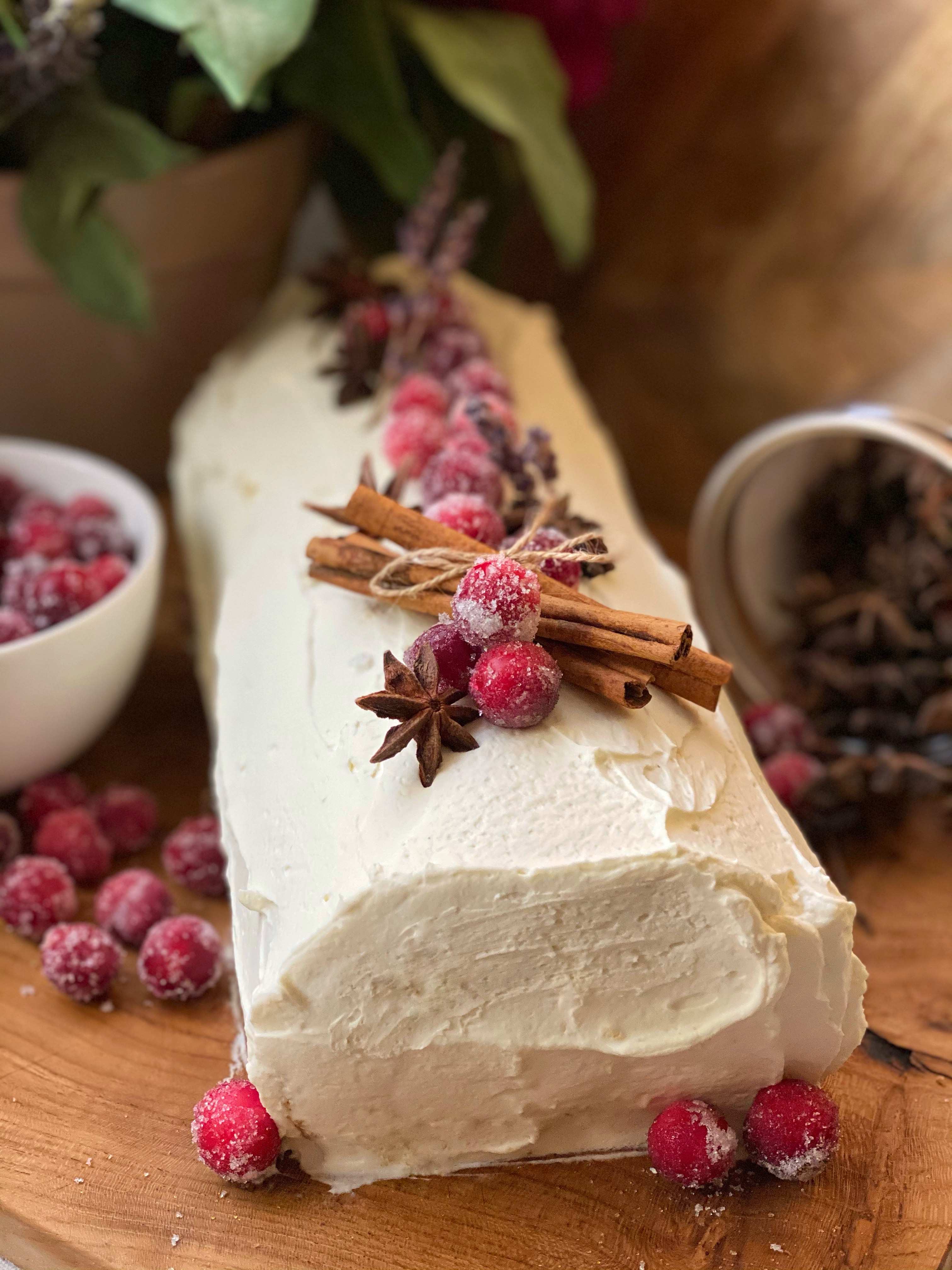 Food designer and passionate baker, Yasmine Idriss Tannir, teaches us how to make this beautiful festive Yule log with a chestnut twist.
Watch this episode to learn the art of rolling the cake into a perfect Yule log. A festive must!


INGREDIENTS
For the yule log-

6 eggs
200grs caster sugar (1 cup)
150grs plain flour, sifted (1 cup)
1 tsp vanilla extract (1/2 also for frosting)

For the filling-
1 jar bonne maman chestnut jam

For the frosting-
250 grs mascarpone (1 tub)
300ml fresh whipping cream (Elle & Vire or similar)

For the sugar syrup-
100 grs caster sugar (1 cup)
100 ml water (1 cup)

Decoration
Icing sugar to dust - 2 tbsp
3 Rosemary sprigs
1/4 cup cranberries - 50grs

EQUIPMENT
You will need:
Cake pan / tray 10 x 15 inches
1 sheet of baking paper cut to the size of the pan
Stand-alone mixer / handheld electric mixer with beaters