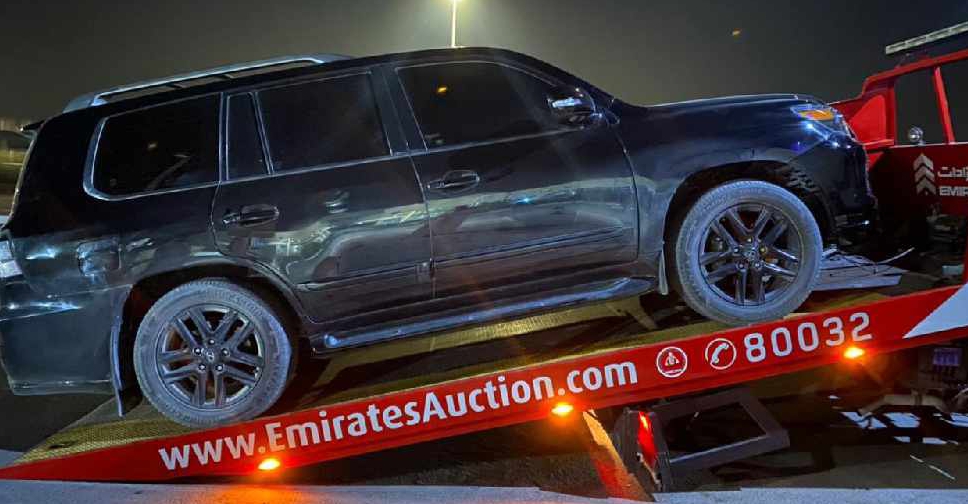 rakpoliceghq/Twitter
A teenager, without a licence, has been arrested in Ras Al Khaimah for running over three people and fleeing the scene.
According to the police, the 17-year-old's vehicle crashed into the pedestrians who were on the roadside.
One man was seriously wounded, while two others suffered moderate injuries.
Captain Abdul Rahman Ahmed Al Shehhi, head of investigations at the Traffic Patrols Department, said emergency response teams rushed to the spot and transferred the injured to Sheikh Khalifa Hospital.
Officers were quick to track down the driver and his vehicle.
He will now be charged with hit-and-run and for driving without a licence.
Captain Al Shehhi urged motorists to follow the traffic rules and not to flee the scene of an accident.
رجال المباحث والتعقيب بشرطة رأس الخيمة تضبط شاباً دهس 3 ثلاثة آسيويين وفر هارباً#اليوبيل_الذهبي #GoldenJubilee#اليوبيل_الذهبي_شرطة_رأس_الخيمة#News_RAKpoliceghq pic.twitter.com/grDLoFMSKl

— شرطة رأس الخيمة (@rakpoliceghq) May 27, 2021