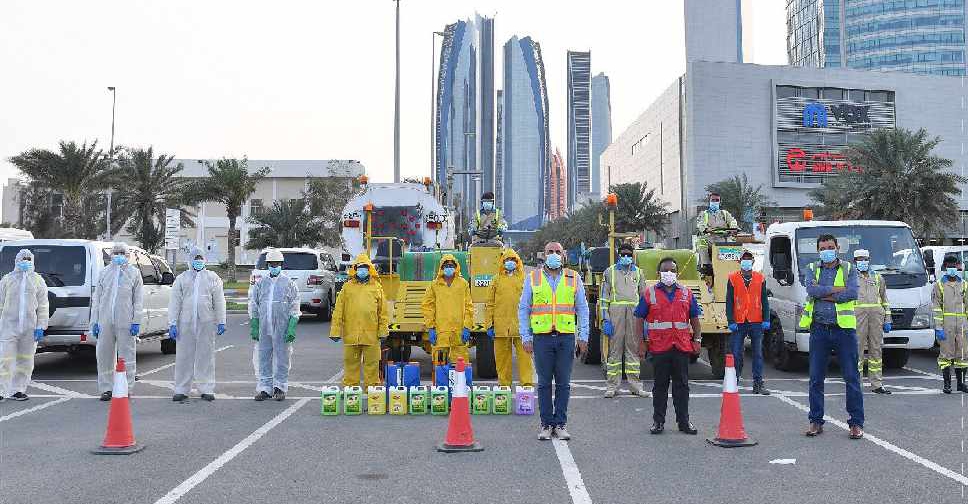 AD MEDIA OFFICE
There's now free movement for all members of society throughout the UAE without restrictions, starting Wednesday, June 24.
Dr Saif Al Dhaheri, Director of Safety and Prevention at the National Emergency and Crisis Management Authority (NCEMA), announced the successful completion of the campaign at Wednesday night's national media briefing.
Sterilisation of public and private facilities will continue, in the interests of community health and safety.
NCEMA: The national sterilization program witnessed a complete sterilization of all facilities across the UAE. The sterilization operations of public and private facilities will continue in order to preserve the health and safety of the public.

— NCEMA UAE (@NCEMAUAE) June 24, 2020
According to the Abu Dhabi Media Office, the restrictions on entering Abu Dhabi will still remain in place.
All members of the public are urged to continue practising precautionary measures including wearing a mask and gloves when outside the home and limiting the number of people in a car to three, unless they are from the same household.
There will be penalties and fines imposed on anyone who violates guidelines which are in place to protect the society.
Also at the briefing, Dr Al Dhaheri outlined that children under 12 years of age are now allowed to enter malls, commercial centres and restaurants in every emirate.
Dr Saif Al Dhaheri, official speaker for #NCEMA: Public gatherings are still prohibited. People should not visit family and friends in order to ensure the health & safety of all. We should all continue to observe social distancing and wear masks & gloves when outside of the home.

— NCEMA UAE (@NCEMAUAE) June 24, 2020
Dubai has also announced the ending of overnight movement restrictions which was in place from 11:00 pm to 6:00 am in the emirate.
#Dubai's Supreme Committee of Crisis&Disaster Management, announces the completion of the National Sterilisation Programme, in line with @NCEMAUAE, allowing free movement all day & night,subject to compliance to precautionary measures including wearing masks & social distancing.

— Dubai Media Office (@DXBMediaOffice) June 24, 2020