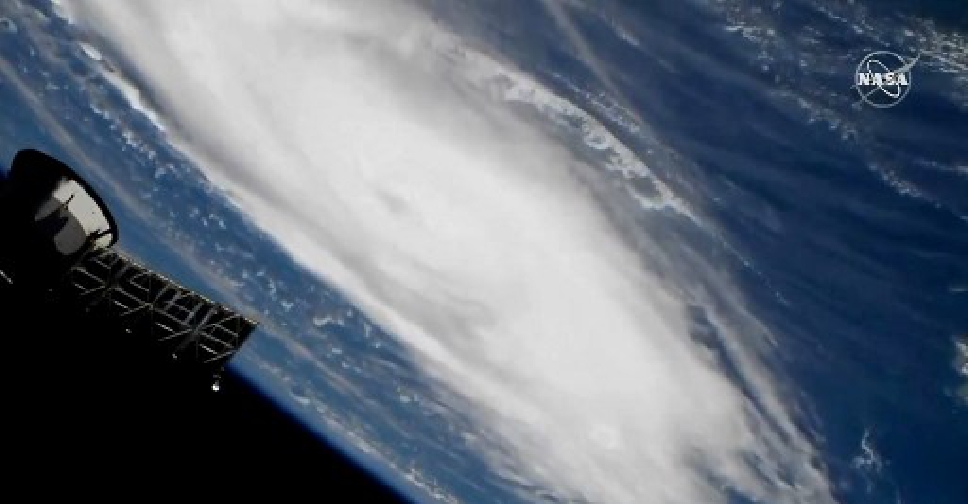 HO / NASA TV / AFP
The UAE has announced that it is evacuating all its citizens from the US state of Florida before Hurricane Dorian makes landfall.
In a Tweet, the UAE Consulate in New York City urged Emiratis to immediately contact officials if they haven't received a call yet.
They're also being advised to prepare for evacuation procedures.
Florida has already been hit by strong winds and heavy rain with forecasters saying that Hurricane Dorian will make landfall early next week.
Attn #UAE citizens currently in #Florida: We are working to evacuate all UAE citizens ahead of Hurricane Dorian. If you have not received a call from UAE officials, please call the UAE Consulate General in New York (646) 630-2575 or the UAE Embassy at (202) 431-5530 immediately. pic.twitter.com/eudoTt06fX

— UAE Consulate in NYC (@UAEinNYC) August 31, 2019