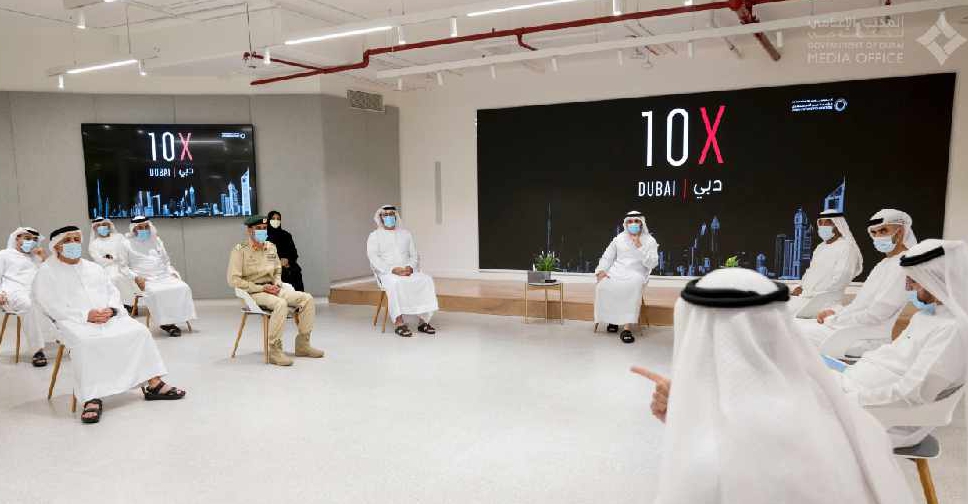 Twitter/@DXBMediaOffice
The first phase of a major initiative to encourage innovation in Dubai's government sector has now concluded.
'Dubai 10X' has seen several government entities come up with futuristic projects that have helped transform services.
It has also empowered their employees with the skills to adapt to rapid changes in technology.
While announcing the conclusion of the first phase, His Highness Sheikh Hamdan bin Mohammed bin Rashid Al Maktoum, Crown Prince of Dubai, Chairman of The Executive Council of Dubai and Chairman of the Board of Trustees of Dubai Future Foundation (DFF), said 'Dubai 10X' has achieved massive leaps in disruptive government services.
He also stressed the importance of following up on the efforts made through the projects to build on the quality of government work.
Sheikh Hamdan had approved the first phase of 'Dubai 10X' projects on the sidelines of the 6th World Government Summit in Dubai in February 2018, and directed its completion within 24 months.
The initiative is now gearing up for its second phase, which will further showcase the emirate's futuristic vision.
Its overall aim is to propel Dubai 10 years ahead of other global cities.
.@HamdanMohammed: We are proud of the efforts of all those who contributed to the @Dubai10X initiative that was launched to harness the drive and will power of our local talents and to instill a culture of innovation in government work. pic.twitter.com/qLnLurrIER

— Dubai Media Office (@DXBMediaOffice) June 30, 2020
.@HamdanMohammed announces the conclusion of the first phase of the @Dubai10X initiative that featured disruptive projects launched by several government entities in #Dubai.@DubaiFuturehttps://t.co/BTvKVeSVuT pic.twitter.com/gA7nE3zZx5

— Dubai Media Office (@DXBMediaOffice) June 30, 2020