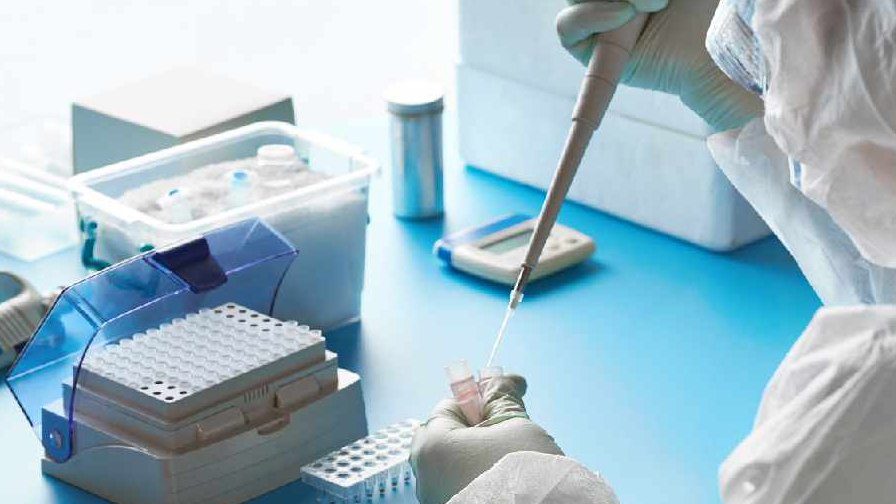 File picture
Medlab Middle East in partnership with Frost and Sullivan, has revealed a 14 per cent growth in demand for COVID-19 testing.
The MENA region's largest medical laboratory company said a new report by the research firm showed the global in-vitro diagnostics (IVD) market rose from $75.2 billion dollars in 2019, to $85.9 billion in 2020.
IVD refers to tests carried out on samples such as blood or tissue to detect diseases.
The need for IVD has grown exponentially as a result of POCT and molecular diagnostics due to the surge of COVID-19 testing globally.
Tom Coleman, Exhibition Director for Informa Markets, said, "According to the Frost & Sullivan report, hospital-based testing unrelated to COVID-19, which accounts for 57 percent of the IVD market, was severely impacted as a result of reduced patient volumes. However, the IVD market is expected to witness robust growth in 2021 driven by new innovations and the ramp-up of rapid COVID-19 tests and the resumption of routine testing."
The study also showed the progress made by the UAE and Saudi Arabia by introducing new technologies and private independent labs.
The research has revealed a clear shift from hospital-based labs to independent labs with advanced technology, leading to lower-priced tests due to economies of scale.
The Medlab Middle East Congress will host a conference at the Dubai World Trade Centre from June 21 to 24, to address the challenges in laboratory management resulting from the pandemic.
It will discuss the challenges clinical laboratories have faced, from initial testing and diagnosis to patient monitoring and treatment.
The conference track will provide a unique opportunity for global experts and leading voices in SARS-CoV-2 virology, immunology, vaccines, clinical care, therapeutic guidelines, and trials to help shape development and response to the virus.
It will feature keynote speeches and scientific lectures, industry briefings, product demonstrations and networking opportunities, as well as a series of pre-arranged one-to-one meetings, with an emphasis on creating lasting relationships.