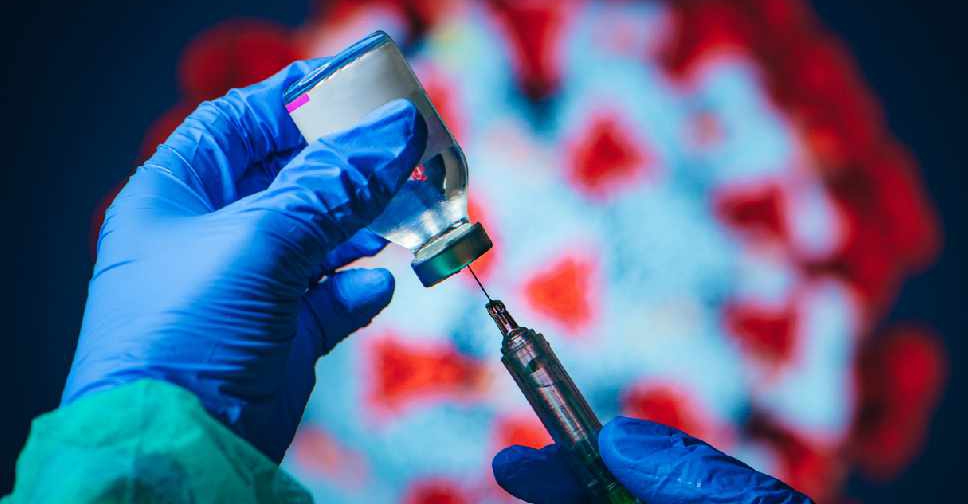 File picture
A new study by G42 Healthcare-YouGov has found that 76 per cent of people in the UAE believe that the COVID-19 vaccines will bring life back to normal in a year.
A total of 1,011 respondents from the UAE, representative of the nation's demographics, were polled to assess people's perceptions, expectations and considerations on taking the COVID-19 vaccine.

Of those polled, 52 per cent chose safety and efficacy as the key motivators to take the vaccination.
This is followed by lack of any major side effects coming in at a close second with 50 per cent.
Speaking on Dubai Eye 103.8's Business Breakfast, G42 Healthcare CEO Ashish Koshy said residents expect the vaccine will not cause any reaction.


Responsibility towards keeping their family safe and protection against new variants of the virus both tied in at 47 per cent, while 46 per cent of respondents cited free availability of the vaccine at multiple locations among the main reasons for getting the jab.
With a population of under 10 million and home to over 200 nationalities, 37 per cent of respondents said vaccination was their national duty, while 33 per cent said it stemmed from their social responsibility as global citizens.

More than 80 per cent of the respondents who have been vaccinated opted for the Sinopharm vaccine.
Koshy said these vaccines. along with any others that are brought into the country, are the gold standard.
Understanding who the public trusts for reliable vaccine information is critical for any national COVID-19 vaccination effort, and in this case the success of the trials and vaccine uptake was reinforced in the poll.
It found that government websites are considered the most trusted channel for this information with over 60 percent consulting UAE Health Authority websites before opting for the jab.
The YouGov quantitative online survey was commissioned by G42 Healthcare, which is conducting the 4Humanity clinical trials and supporting the distribution of the Sinopharm CNBG vaccine.

The survey showcases that while choosing to vaccinate remains a personal prerogative, there's recognition of its global impact and the ramifications across communities and countries.