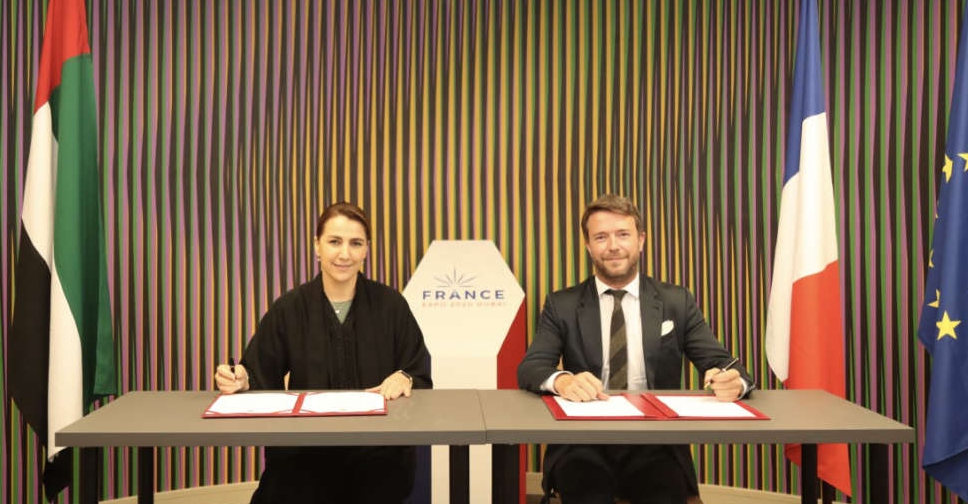 WAM
UAE and France will be working together to further food security and develop sustainable food systems.
The collaborative agreement comes on the sidelines of French President Emmanuel Macron's visit to the UAE, where he met with His Highness Sheikh Mohamed bin Zayed Al Nahyan, Crown Prince of Abu Dhabi and Deputy Supreme Commander of the UAE's Armed Forces.
The agreement was signed by Mariam bint Mohammed Almheiri, the UAE Minister of Climate Change and Environment, and Xavier Chatel, the French Ambassador to the UAE.
"The Memorandum of Understanding with the French Ministry of Agriculture and Food comes in line with our continuous efforts in this area through multilateral action," said Mariam Almheiri, adding that the collaboration will help the UAE "develop sustainable food systems and meet our food security goals."
As part of the agreement, agricultural and food companies, importers and distributors in both countries will be encouraged to explore partnership opportunities.
The two ministries will also cooperate to reduce food loss and waste rates, build capacity and share expertise in food and agricultural technology.
The agreement also includes the joint implementation of training, research and development programs and the promotion of sustainable agricultural production, especially about geographical indications and organic agriculture.
Representatives of the two ministries are scheduled to hold periodic meetings to monitor progress in the areas covered by the agreement.