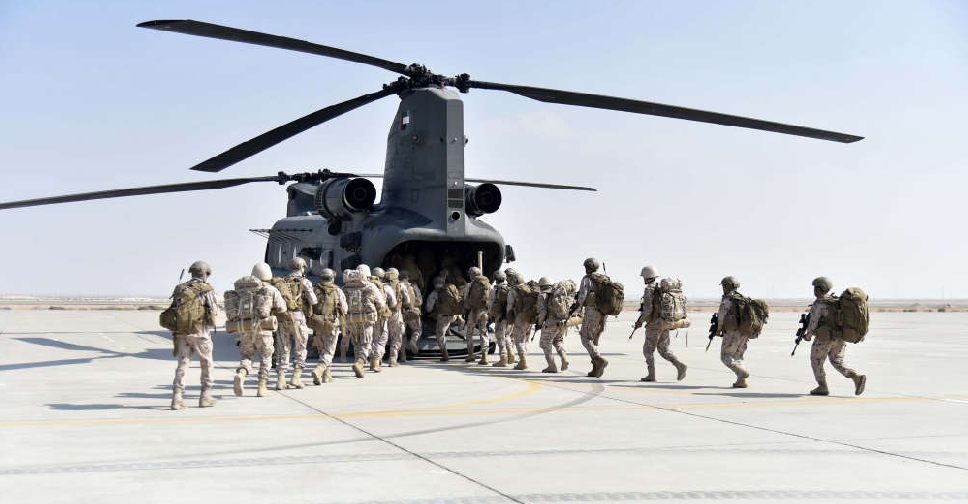 Supplied: WAM
The large-scale airborne military exercises are the latest in the UAE Ministry of Defence's week-long series of drills.
The 'Joint Emirates Shield/50' military exercise is taking place across western parts of the UAE's designated "maritime theatre".
The day 3 air exercises practiced transportation for ground and Presidential Guard forces toward set targets while logistics operations were carried out to support the forces.
The operational drills aim to boost the combat readiness of the UAE Armed Forces' major units to defend the land, naval and air borders of the UAE.
The Emirates Shield military exercises will continue until January 14.