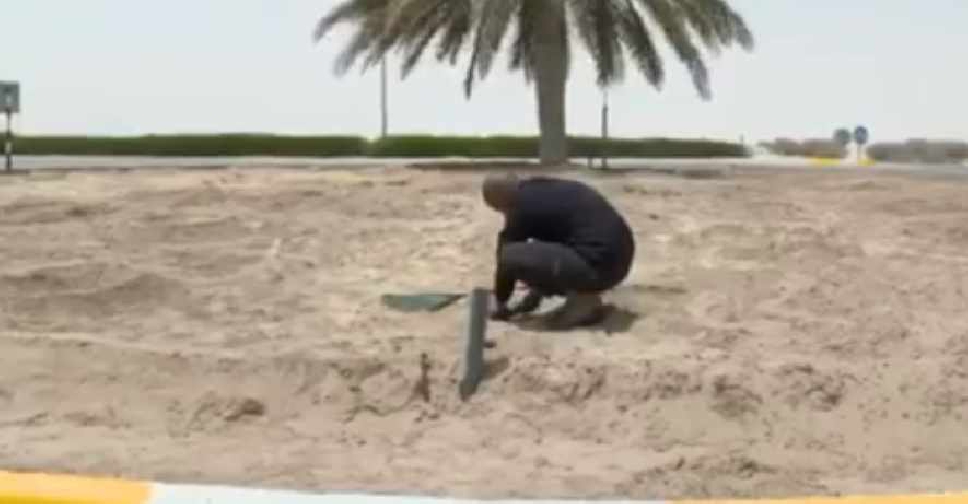 Abu Dhabi Police
A young man in Abu Dhabi has been sentenced to community service for driving recklessly.
Police in the capital say instead of being imprisoned, he has been forced to fix the damage his car caused to a roundabout.
Captain Mohammed Al Eisaei, Head of Traffic Studies and Research at Abu Dhabi Police, explains.
The incident has led police to remind motorists to always refrain from driving irresponsibly.
Captain Al Eisaei says authorities will not be lenient with drivers who aren't safe behind the wheel.