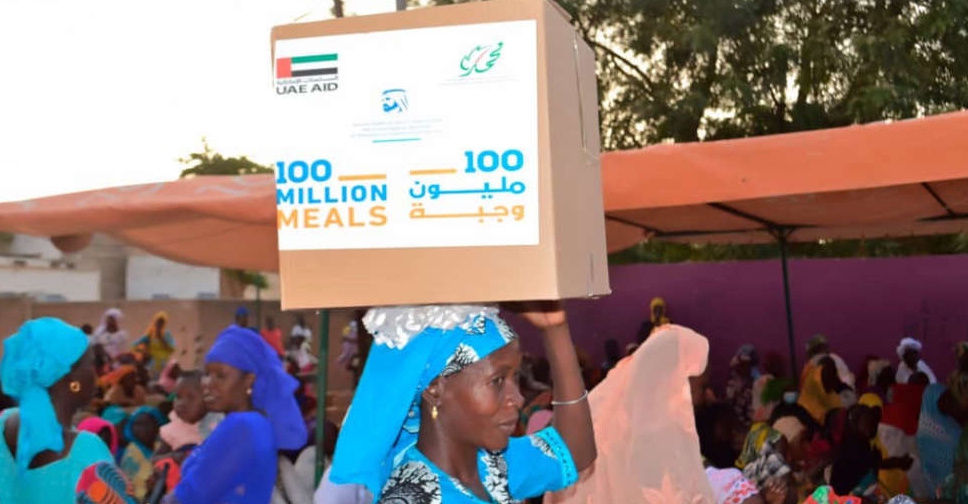 WAM
More than 750,000 meals have been distributed among low-income individuals and families in Tanzania, Kenya and Senegal, as part of the UAE's "100 Million Meals" campaign.
Parcels of easy-to-store food items, including rice, flour, oil, and sugar, were distributed in collaboration with the Mohammed bin Rashid Al Maktoum Humanitarian and Charity Establishment (MBRCH) and local authorities and charities.
Each parcel sustains a family of five for one month.

The 100 Million Meals campaign provides food support - in cooperation with local charity and humanitarian organisations - in 30 beneficiary countries, including Sudan, Yemen, Tunisia, Jordan, Palestine, Lebanon, Egypt, Iraq, Tajikistan, Kyrgyzstan, Kazakhstan, Uzbekistan, Afghanistan, Bangladesh, Pakistan, India, Nepal, Sierra Leone, Angola, Ghana, Uganda, Kenya, Senegal, Ethiopia, Tanzania, Burundi, Benin, Kosovo, and Brazil.
The campaign is a practical response to the global challenge of hunger and malnutrition that has doubled in the wake of the COVID-19 pandemic, threatening 821 million people around the world.