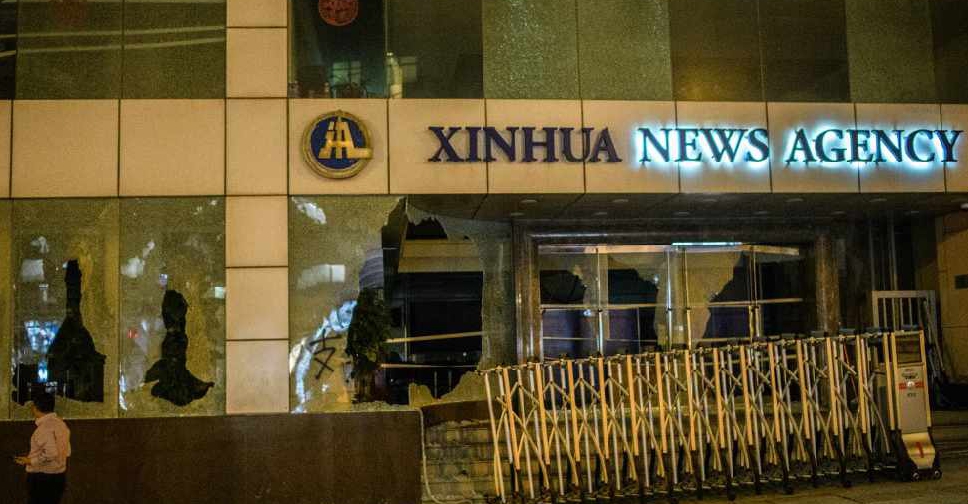 Anthony WALLACE / AFP
China's state-owned Xinhua News Agency has condemned the "barbaric acts of mobs" on its office in Hong Kong by protesters.
In a brief statement, Xinhua strongly denounced the attacks that left its Asia-Pacific office building vandalised in a violent day of protests which also saw activists hurl petrol bombs and set fire to metro stations.
"The practice of the black rioters once again shows that 'stopping the violence and restoring order' is Hong Kong's most important and urgent task at present," a spokesperson for Xinhua said on Facebook.
Cleaners were seen clearing the office of broken glass.
More than 200 people have been arrested overnight for offences including unlawful assembly, possession of offensive weapons, criminal damage, and wearing masks.