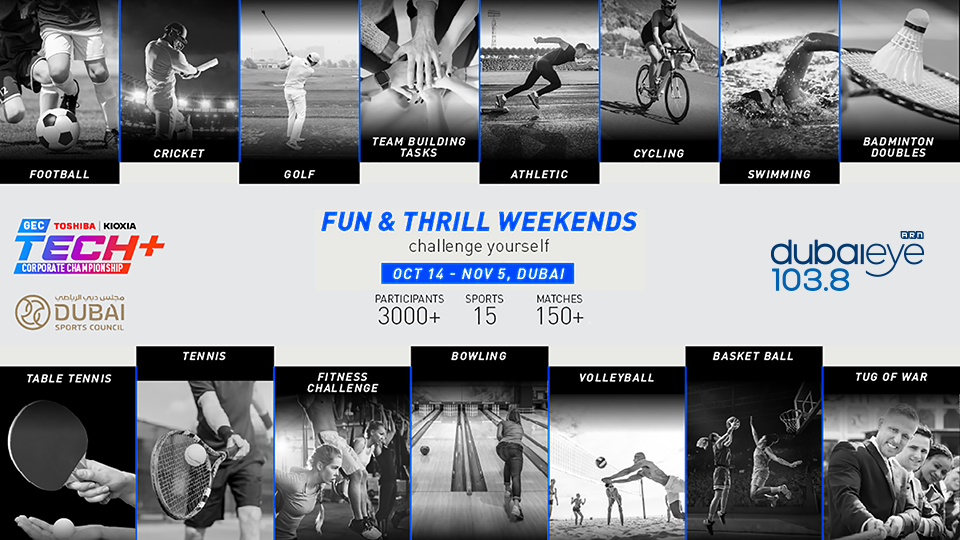 Has your company got what it takes to go the extra mile – register to enter a team for the GEC Techplus Dubai Corporate Olympics now!
With fifteen sports and over three thousand participants, this month-long competition this October is focused on team-building, fitness and wellness within the workplace and for individuals plus great networking opportunities also!
It's the ultimate challenge for your company to rise above the competition and improve everyone's skills, teamwork and professionalism.
Visit www.techpluschallenge.com to register your team today