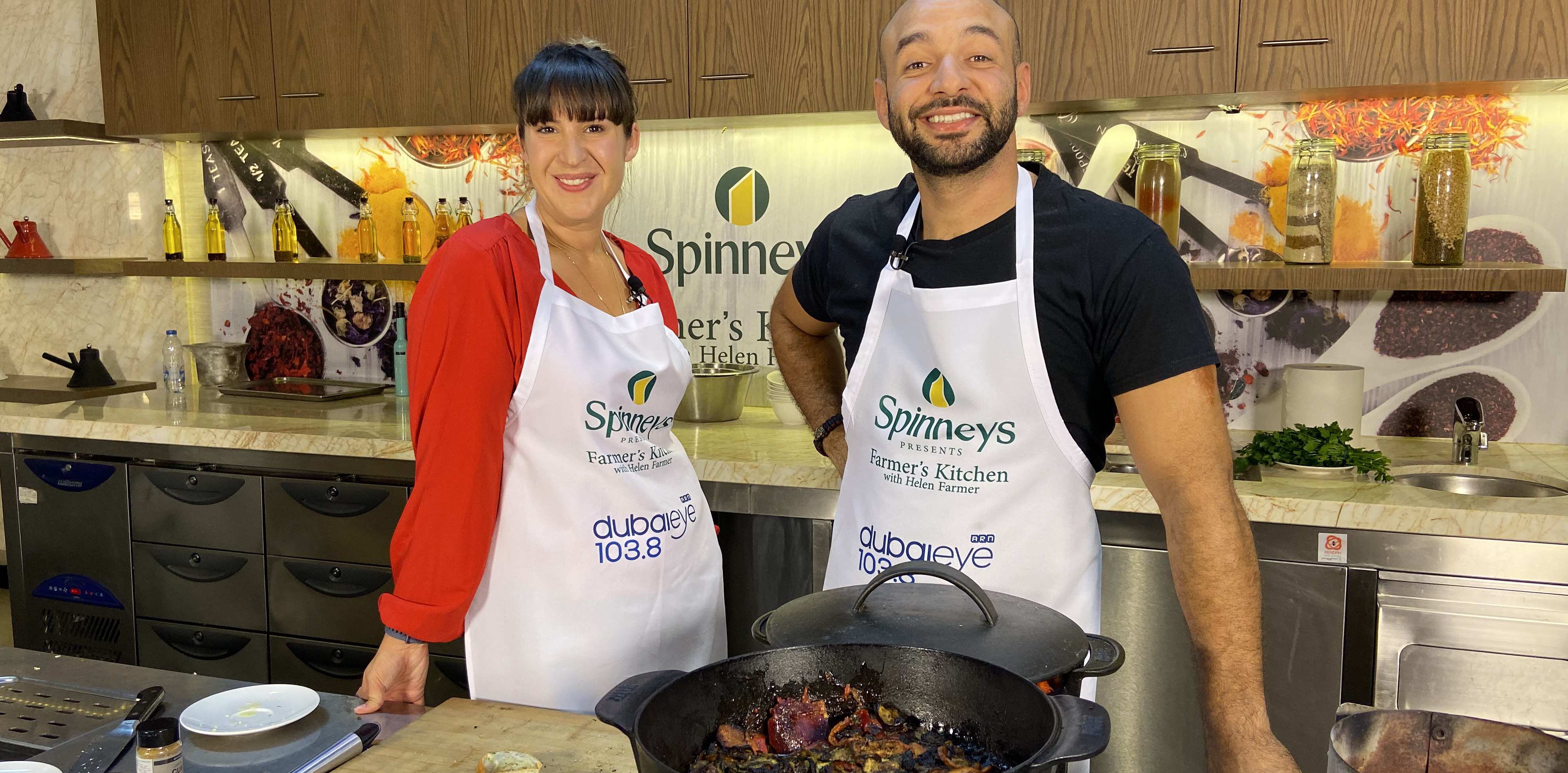 On this episode of Farmer's Kitchen presented by Spinneys, Helen is joined by Chef Hattem Mattar of Mattar Farms. He's the master of the BBQ and this week he's showing us this incredibly easy but tasty vegetarian masterpiece named, Tian De Legumes.
Watch the episode below and get the recipe here too and be sure to get all your ingredients for this amazing vegetable dish from Spinneys.
INGREDIENTS
2kg sweet potato

2kg tomato

2kg red bell pepper

2kg beetroot

2kg white onion

2kg red onion

2kg carrot

2kg yellow bell pepper

One bunch each of parsley, dill, rosemary, coriander

6 garlic cloves

Olive oil
METHOD
Slice equal parts of the veggies to fill a large cast iron pot. Root vegetables should be sliced thin. Others thicker, to withstand the time and temperature of the process without losing their shape.

Chop herbs and garlic finely. Add them to the veggies with the oil and toss well so they are well mixed together with a nice sheen on them, and green herbed flecks all over.

Into the charcoal grill they go for one hour on indirect medium heat (200c) uncovered.

Once it has changed into a jam like consistency and reduced in volume, cover the cast iron pot and cook for 30 minutes more or until desired consistency.

Serve with toasted baguette or bread of your choice.