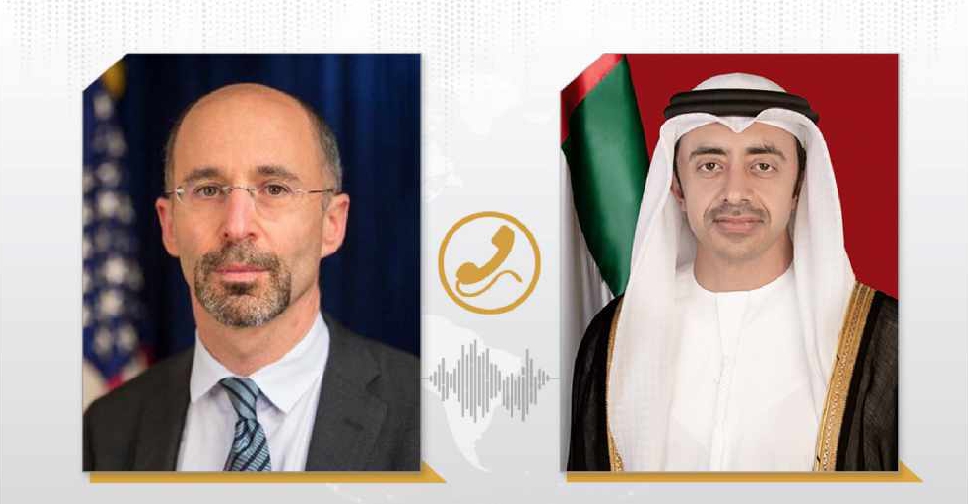 WAM
His Highness Sheikh Abdullah bin Zayed Al Nahyan, Minister of Foreign Affairs and International Cooperation, has reaffirmed the UAE's commitment to work closely with the US to reduce regional tensions.
According to national news agency WAM, this comes after the UAE top diplomat received a phone call from Rob Malley, the US envoy for Iran.

They reviewed the strategic relations between the UAE and the US, a number of international and regional issues of mutual interest, and the ongoing cooperation between the two nations to strengthen the pillars of peace and security in the region.

Sheikh Abdulla and Malley also discussed starting new dialogues and solidifying cooperation as part of the Abraham Accords Peace Agreement.

Earlier, Sheikh Abdullah held talks with US Secretary of State Antony J. Blinken, in which they reaffirmed the steady growth in cooperation between the two countries across all fronts.