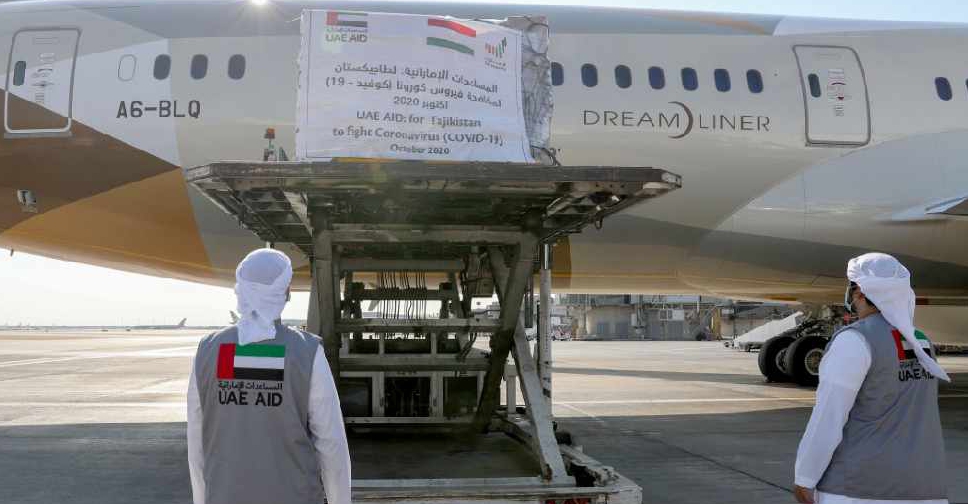 WAM
The UAE has dispatched a second aid plane carrying 12 tonnes of medical supplies and testing kits to Tajikistan.
The humanitarian initiative will assist nearly 12,000 healthcare professionals in the Central Asian country in the fight against COVID-19.
"The UAE's generous gesture confirms once again its pioneering role in providing humanitarian aid globally, as well as the friendly relations between the peoples of the two countries," said Sharifi Bahodur Mahmudzoda, the Ambassador of Tajikistan to the UAE.
To date, the UAE has responded to the pandemic by providing over 1,498 tonnes of aid to 118 countries, supporting more than 1.5 million medical professionals in the process.