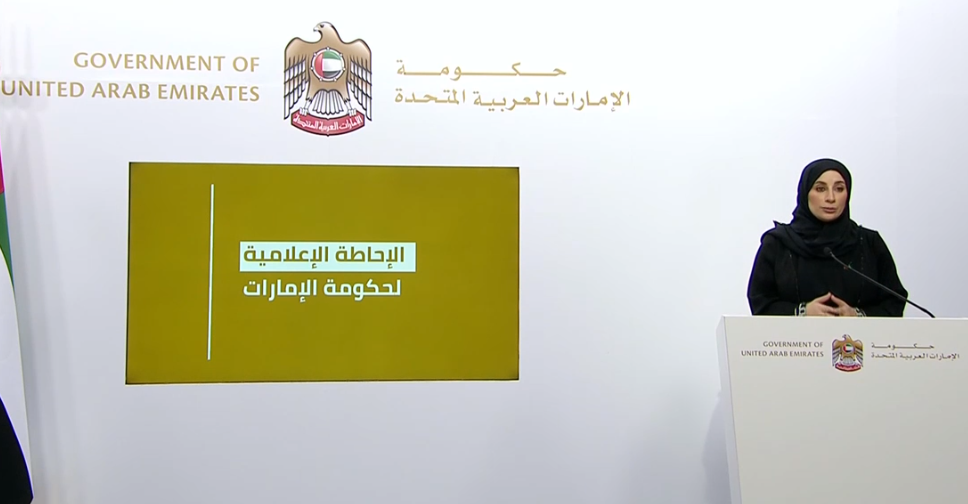 WAM
The UAE has witnessed a decrease in the number of COVID-19 cases recently.
Dr. Farida Al Hosani, the health sector's official spokesperson, said this was mainly due to the country's emphasis on early detection and quick response in dealing with infected people and their contacts.
She also highlighted the role of the UAE's well-equipped health infrastructure and proactive strategy based on the latest international practices.
Dr. Hosani added that the UAE continues to head the global rankings for the daily distribution of COVID-19 vaccine doses.
The current distribution rate is 158.24 doses per 100 people.
Around 74.5 per cent of the population has received at least one dose, while 64.3 per cent are fully vaccinated.
During the latest government media briefing, the official also reminded people to get a booster shot after they have received two doses of the vaccine.
Health Sector: These shots are provided in other kinds of vaccines, like the seasonal flu vaccine. We recommend that eligible individuals take the vaccines after consulting a specialized doctor as to protect themselves and support the national effort in combating the pandemic.

— NCEMA UAE (@NCEMAUAE) July 6, 2021
Health Sector: The #Covid19 vaccines are still considered new and scientific studies on its effectiveness and impact are ongoing.#TogtherWeRecover

— NCEMA UAE (@NCEMAUAE) July 6, 2021
Dr. Al Hosani once again urged people to follow all precautionary measures and keep track of the rules if they are travelling abroad during the summer holidays.
Health Sector: We call on members of society to adhere to the preventive measures to combat the virus by committing to wearing masks, avoiding crowded places and continuous disinfection, for the health of our society is a priority and the responsibility of each one of us.

— NCEMA UAE (@NCEMAUAE) July 6, 2021
Since the onset of the crisis, #UAE has worked in accordance with a proactive strategy aimed at ensuring the community's safety,The situation is constantly assessed & developed by all stakeholders to support capabilities of vital & health sectors in line with the national efforts pic.twitter.com/mzKFUlrtxa

— NCEMA UAE (@NCEMAUAE) July 6, 2021