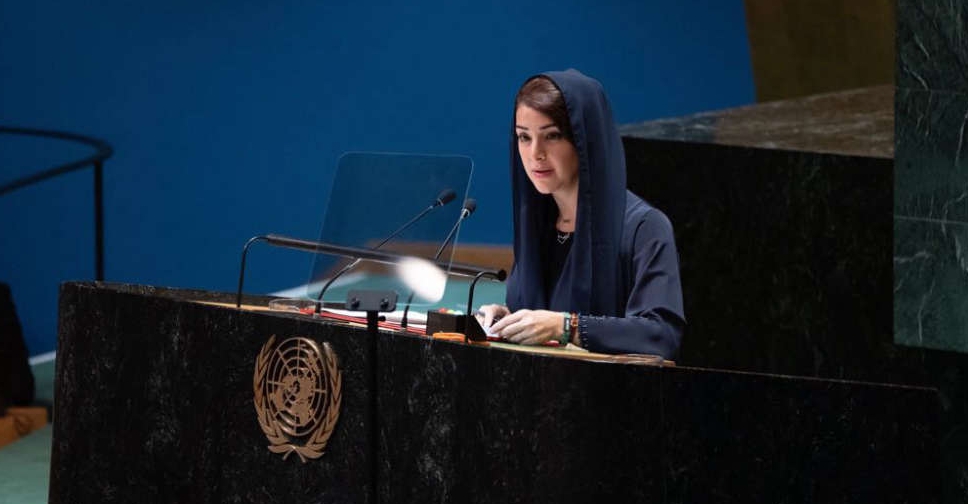 UAE's Minister of State for International Cooperation Reem Al Hashimy has renewed the country's demand that Iran end its occupation of the islands of Greater Tunb, Lesser Tunb, and Abu Musa.
Speaking at the 78th Session of the United Nations General Assembly, the UAE minister stressed that the country's "legitimate right to these islands has not diminished".
The UAE will "continue to seek a resolution, either through direct negotiation or through the International Court of Justice. This has been our firm stance for decades," she added.
In the UAE's statement, Al Hashimy pointed out the importance of maintaining an international order based on respect for the sovereignty, independence and territorial integrity of states. "Resorting to the use of force instead of relying on political solutions and dividing the world into an 'us against them' mentality is a zero-sum game.
"This will only lead to more chaos and wither our diplomatic tools. We underscore the importance of respecting diversity, political differences, and development disparities."
She stressed the need to resolve a crisis through peaceful means, calling for "dialogue and diplomacy to resolve differences".
The UAE believes that collective action is no longer simply an option, but an urgent need, and that today's decisions will have far-reaching impact for decades to come.
"Peace is our choice, development is our path, and a stable future is our destination. We see the potential of future leaders in our youth. A leadership that will bolster our achievements and usher in a promising future."
Al Hashimy reemphasized the UAE's declaration of the year as the Year of Sustainability "to honour our shared responsibility to present and future generations, who deserve to live in safe, and prosperous environments.
Shining the spotlight on climate action, she stressed how we have reached an "important juncture in our history".
'To keep 1.5 within reach, we need transformational change. Some may see this as impossible... but the UAE disagrees."
Al Hashimy referred to the UAE's preparations to host COP28, adding that the action plan "will focus on four main axes: accelerating an orderly and just transition in the energy sector, advancing climate financing mechanisms, and enhancing the livelihoods and protection of individuals according to a transparent and inclusive framework".
On the issue of water scarcity, the UAE is expending great effort to find new models of international cooperation. "Today, the UAE's Foreign Ministry has published a report, which we hope will contribute to achieving this goal."