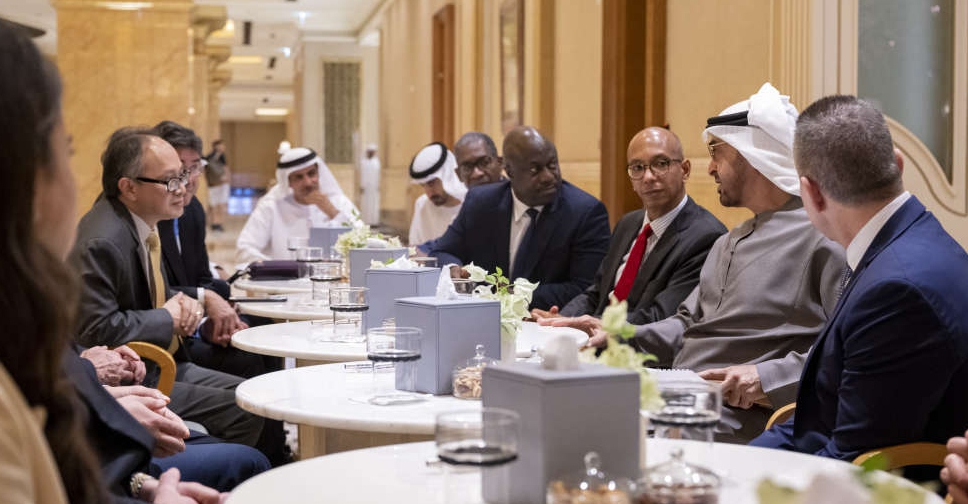 WAM
President His Highness Sheikh Mohamed bin Zayed Al Nahyan stressed the UAE's keenness to foster partnerships with other nations based on "trust, respect and common goals", during a meeting with UN representatives at the capital.
Sheikh Mohamed underlined the country's "interest in exploring opportunities for cooperation that aim to enable sustainable development".
He reaffirmed the UAE's "determination to support peace and stability in the region and the world, resolve conflicts through dialogue and diplomacy, address global challenges such as climate change and humanitarian crises, and combat extremism and terrorism".
During the meeting, the decision-makers discussed the UAE's development and ambitions, its longstanding efforts to empower women and youth, its openness to different cultures and people, and the country's efforts to develop a strong, diversified and sustainable economy.
The UN delegation also met with several top officials and visited a number of cultural, political and community institutions in Abu Dhabi and Dubai.
They would also visit the country's important landmarks, including the Sheikh Zayed Grand Mosque and Louvre Abu Dhabi.