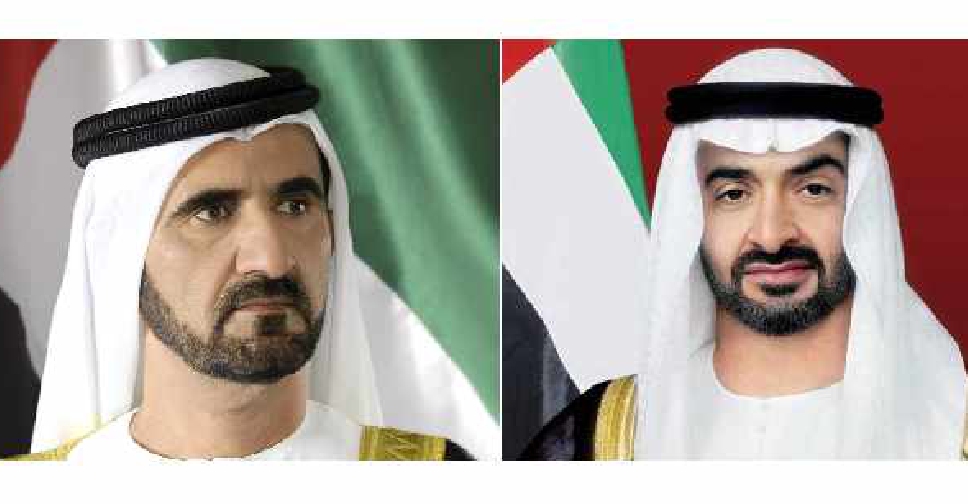 WAM
The leaders of the UAE have been paying tribute to the Prophet Mohammed's (PBUH) legacy on his birthday.
In a post on social media, His Highness Sheikh Mohammed bin Rashid Al Maktoum, Vice President and Prime Minister of the UAE and the Ruler of Dubai, said today's anniversary is a reminder of the Prophet's love, light and mercy to the world.
His Highness Sheikh Mohamed bin Zayed Al Nahyan, Crown Prince of Abu Dhabi and Deputy Supreme Commander of the UAE Armed Forces, also posted a message, stating that the Prophet "laid the foundations for a righteous society and inspired a virtuous civilisation."
في ذكرى مولد نبينا محمد صلى الله عليه وسلم ... تجديدٌ لمحبته .. تذكيرٌ بنوره .. اقتداءٌ بسيرته .. وإيمانٌ بأنه بعث رحمة للعالمين .. كل العالمين .. اللهم اسقنا من يده الشريفة شربة لا نظمأ بعدها أبدًا.. pic.twitter.com/mUXhF9PA6j

— HH Sheikh Mohammed (@HHShkMohd) October 28, 2020
The blessed birth of the Messenger of compassion, tolerance and peace. He laid the foundations of a righteous society and inspired a virtuous civilisation. His life continues to inspire mercy and kindness, and we pray on this day for peace and prosperity for all humankind.

— محمد بن زايد (@MohamedBinZayed) October 28, 2020