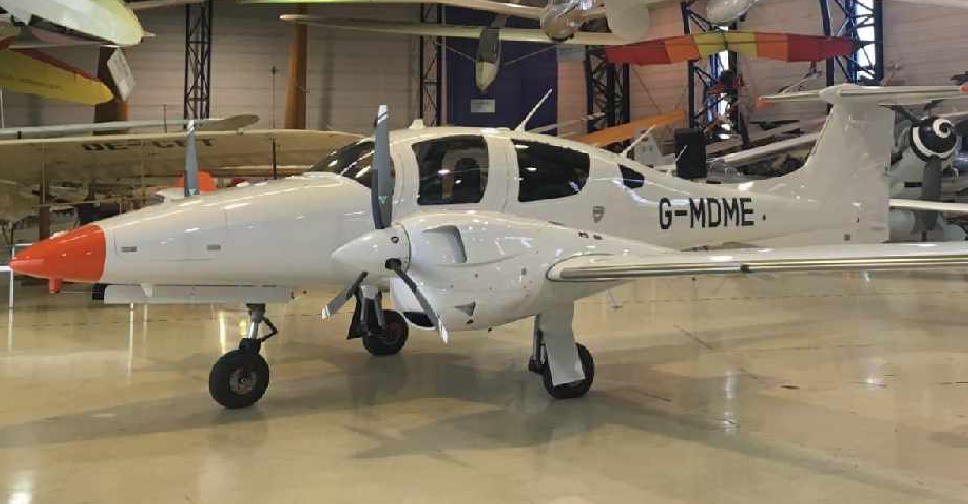 Supplied/ Dubai Media Office
A small plane crashed in Dubai on Thursday killing all four people on board.
According to the UAE General Civil Aviation Authority (GCAA), the UK-registered DA42 aircraft crashed three miles south of Dubai International Airport.
The four-seater plane was on a mission to calibrate terrestrial navigation systems at the airport.
All crew members, three British nationals and one South African were killed, said the statement from the GCAA.
A team from the GCAA was immediately sent to the scene of the crash.
Investigations into the incident are underway.
Earlier the Dubai Media Office said the plane, owned by Honeywell, crashed due to a technical malfunction.
As a result, operations were suspended from 7:36 pm to 8:22 pm at DXB.
Some flights were diverted as a precautionary measure to ensure security, resulting in minor delays at the airport.
Authorities later confirmed that operations had returned to normal.
Government of Dubai Media Office: All operations at the Dubai airport are running smoothly after a slight delay and diversion of some flights as a precautionary measure to ensure security following a minor incident involving a small plane.

— Dubai Media Office (@DXBMediaOffice) May 16, 2019
"We are deeply saddened by today's plane crash in Dubai, and our heartfelt condolences are with the victims' families. The plane was not owned or operated by Honeywell but by a third party engaged by Honeywell. We are waiting for more details," Honeywell said in a statement.