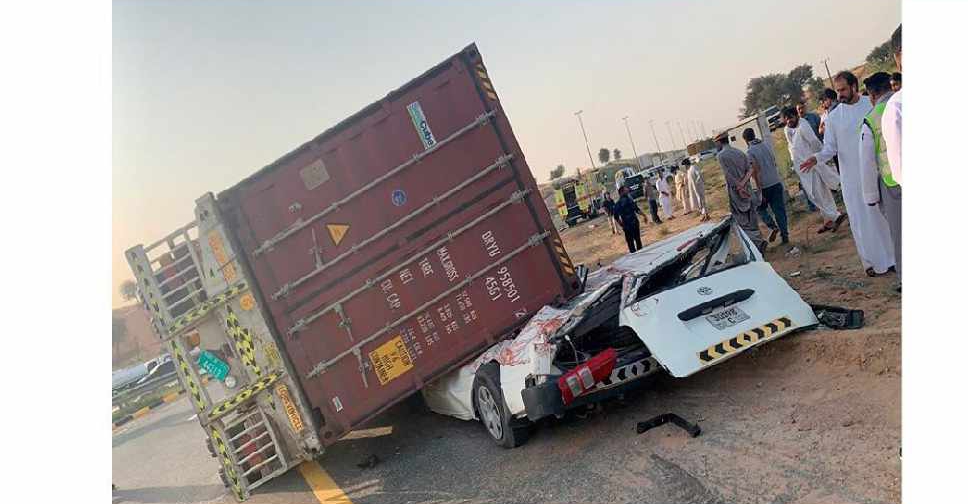 Instagram/uaq_news
A minibus driver has been killed and a passenger seriously injured after a truck's container fell on their vehicle in Umm Al Quwain.
Police said the incident took place in Al Aqran area on Sunday evening.
The van was partly crushed due to the impact and rescue teams had to use special equipment to free those trapped inside.
The driver died on the spot, while the other person is in critical condition in hospital.