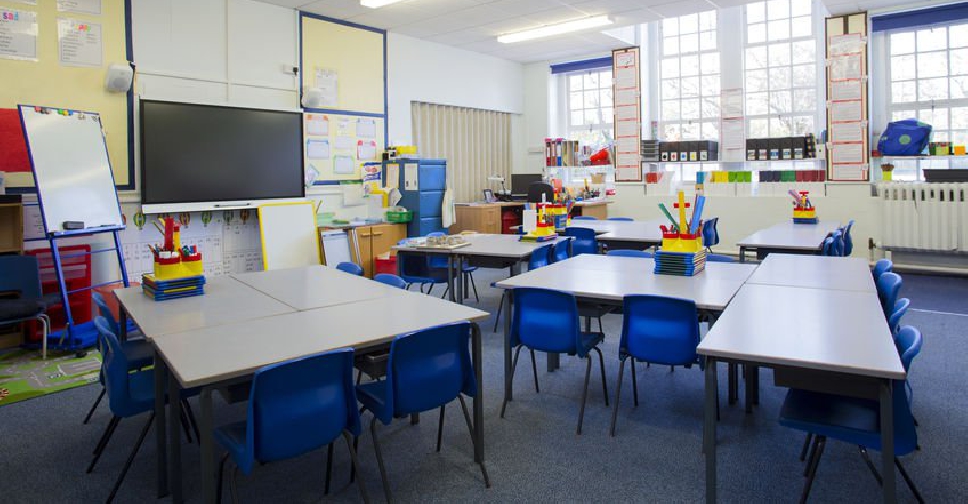 Supplied
The UAE Ministry of Education has put together a proactive plan for the resumption of education in all institutions based on the latest updates on the UAE's health status.
At Monday night's UAE government media briefing, Alanoud Abdulla Alhaj, spokeswoman for the UAE Ministry of Education, said the Ministry has conducted a thorough study of the nation's health status and is keen to resume education and get back to our normal lives.
She said they were looking at the possibility of resuming education in all institutions: public and private schools, preschools and universities from the next academic year, subject to strict nationwide health and safety measures.
These requirements include:
Checking the temperature of all teachers, administrative staff, students and others on a daily basis
Applying the recommended physical distancing, reducing capacity in classrooms where needed
Sterilising buildings, classrooms, laboratories and other facilities regularly
Regulating meals so they are not shared between groups of students
Limiting assemblies and joint activities including school trips, parties, camps and sports games
Reducing capacity of buses to 30 per cent, applying physical distancing and testing the temperature of every student prior to boarding
Prohibiting maintenance workers from entering educational institutions during the presence of students, teachers and administrative staff
Regulating the reopening of dorms as per strict precautionary measures
Having a health and safety officer in each institution and dedicated nursing staff
Every parent monitoring the safety and health of students and informing schools of any COVID-19 symptoms or contacts
For students with underlying health conditions, their situations will be studied closely and decisions taken accordingly.
The Ministry of Education is keen to implement highest standards for all students, teaching and administrative staff.
The plan has been put together proactively for the coming period, and updates will be based on the latest health status.