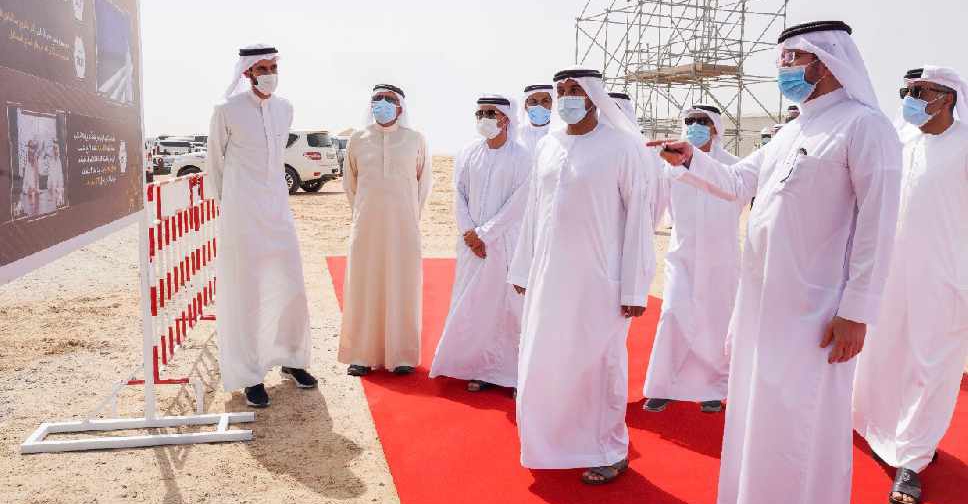 WAM
The Molten Salt Receiver (MSR) on top of the world's tallest solar power tower at 262.44 metres has been lifted and installed at the largest Concentrated Solar Power (CSP) project in the world.
His Highness Sheikh Ahmed bin Saeed Al Maktoum, Chairman of the Dubai Supreme Council of Energy, accompanied by HE Saeed Mohammed Al Tayer, MD & CEO of Dubai Electricity and Water Authority (DEWA), witnessed the installation.
The CSP project is part of the 4th phase of the Mohammed bin Rashid Al Maktoum Solar Park. The 950MW 4th phase is based on the Independent Power Producer (IPP) model with investments totalling AED 15.78 billion.
It falls under the Dubai Clean Energy Strategy 2050, which aims to provide 75% of Dubai's total power output from clean energy by 2050.
The MSR is the centre and the most important part of the CSP plant. It receives solar radiation and turns it into thermal energy. Up to 50% of the overall project's first phase has been completed. This includes the solar power tower, the parabolic basin complex, and the photovoltaic solar panels.
The Mohammed bin Rashid Al Maktoum Solar Park is the largest single-site solar park in the world based on the IPP model, with a planned capacity of 5,000 MW by 2030 and investments of up to AED 50 billion.