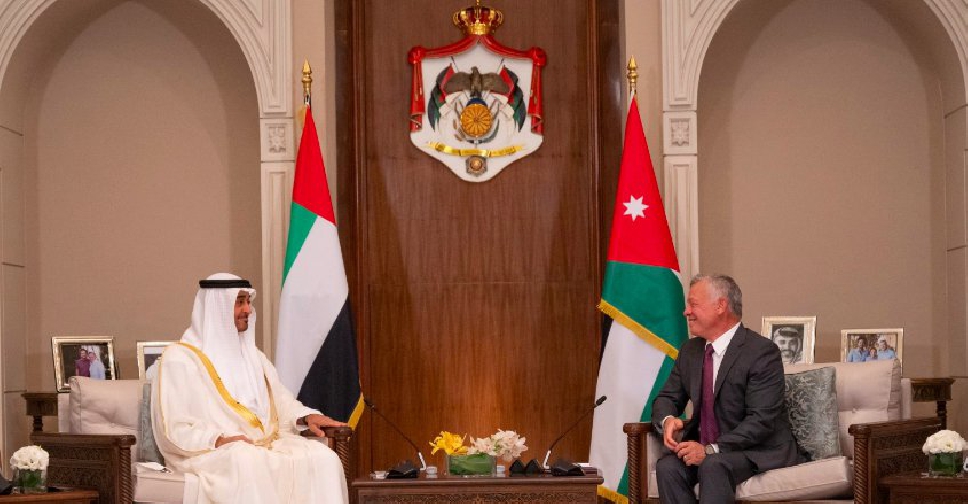 WAM
His Highness Sheikh Mohamed bin Zayed Al Nahyan, Crown Prince of Abu Dhabi, expressed his appreciation for Jordan's efforts, along with Egypt, to "calm the situation".
This comes after Sheikh Mohamed, who also holds the position of Deputy Supreme Commander of the UAE Armed Forces, held talks with King Abdullah II in Amman on Thursday.
According to the national news agency WAM, the leaders "highlighted the importance of the ceasefire agreement in Gaza" and stressed the need for "regional and international action in advancing the peace process" that will "reach a stable and sustainable settlement to the Palestinian cause".
During their meeting, His Highness also highlighted the key role of King Abdullah II "in caring for the sacred sites in Jerusalem".
"The UAE supports any step in this direction based on its approach to peace and coexistence and its belief that peace is the guarantee of a better future for the region," Sheikh Mohamed added.
King Abdullah and I met in Amman, where we discussed bilateral ties, promoting regional peace and the future of our region. Jordan has celebrated its 75th Independence Day and I wish the country all the very best for the years to come pic.twitter.com/QSm3EuNJPk

— محمد بن زايد (@MohamedBinZayed) May 27, 2021
On his part, King Abdullah II stressed the "importance of capitalising on the global interest in the Palestinian cause to enhance the political efforts to achieve a fair and comprehensive peace settlement based on the two-state solution".

The leaders also highlighted the close relations shared between the UAE and Jordan, and affirmed their keenness to enhance them in all areas.
Sheikh Mohamed also took the opportunity to congratulate King Abdullah II on the occasion of Jordan's 75th Independence Day.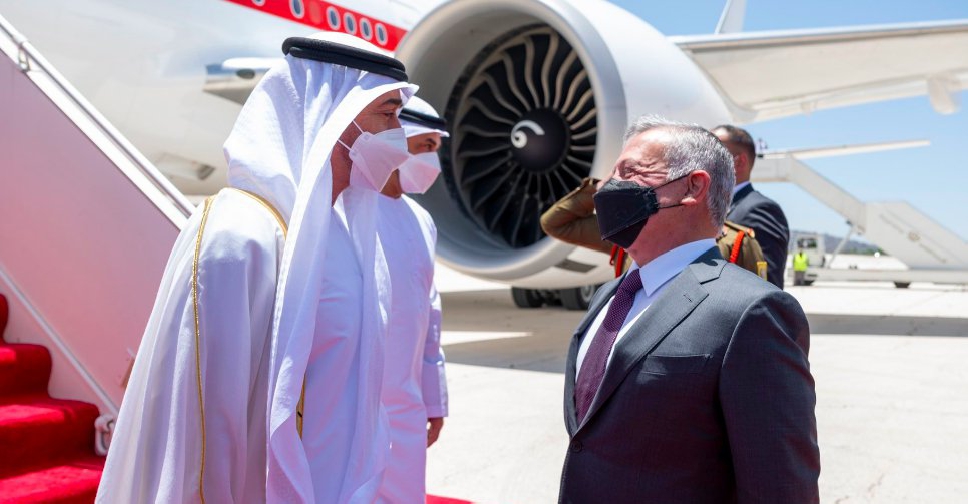 A luncheon was hosted in honour of Sheikh Mohamed and his delegation, before they flew back to the UAE.