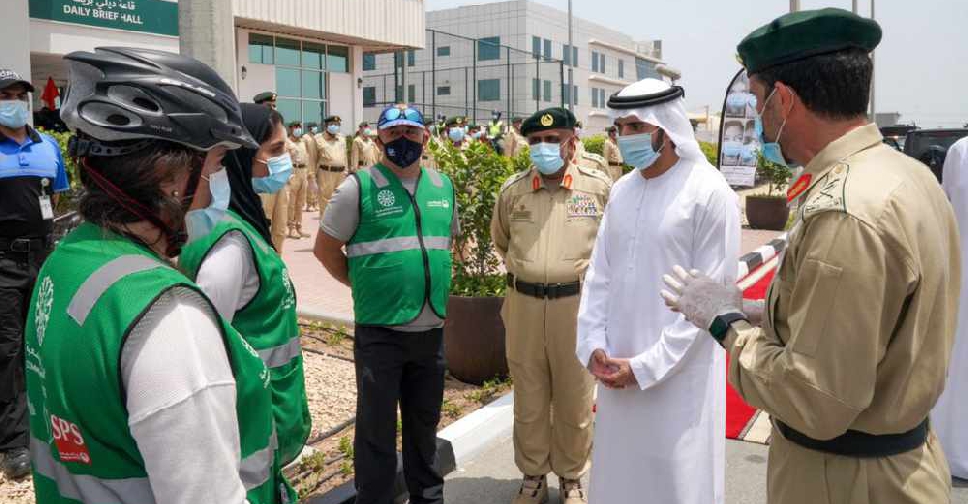 twitter/(@DXBMediaOffice)
Frontline workers in Dubai received a surprise visit on the first day of Eid Al Fitr.
His Highness Sheikh Hamdan bin Mohammed bin Rashid Al Maktoum, Crown Prince of Dubai and Chairman of Dubai Executive Council visited frontline heroes at Dubai Police, Dubai Ambulance, Dubai Civil Defence and the Dubai State Security headquarters.
Sheikh Hamdan personally greeted the teams working around the clock to secure the health and safety of all members of society.
التقيت اليوم جانباً من فرق الشرطة والأمن والدفاع المدني والإسعاف المتواجدين على رأس عملهم في أول أيام عيد الفطر وهنأتهم بالمناسبة متمنيا لهم كل التوفيق في مهام.. نماذج مشرفة للانتماء والولاء والالتزام بالواجب في كافة الأوقات. pic.twitter.com/i6mTI9Q3mN

— Hamdan bin Mohammed (@HamdanMohammed) May 24, 2020
On the morning of the first day of Eid Al Fitr, @HamdanMohammed visits frontline heroes at #Dubai's police, state security, ambulance and civil defence headquarters. He personally greeted the teams at the forefront of efforts to secure the health and safety of our society. pic.twitter.com/SEXIyXxd2D

— Dubai Media Office (@DXBMediaOffice) May 24, 2020