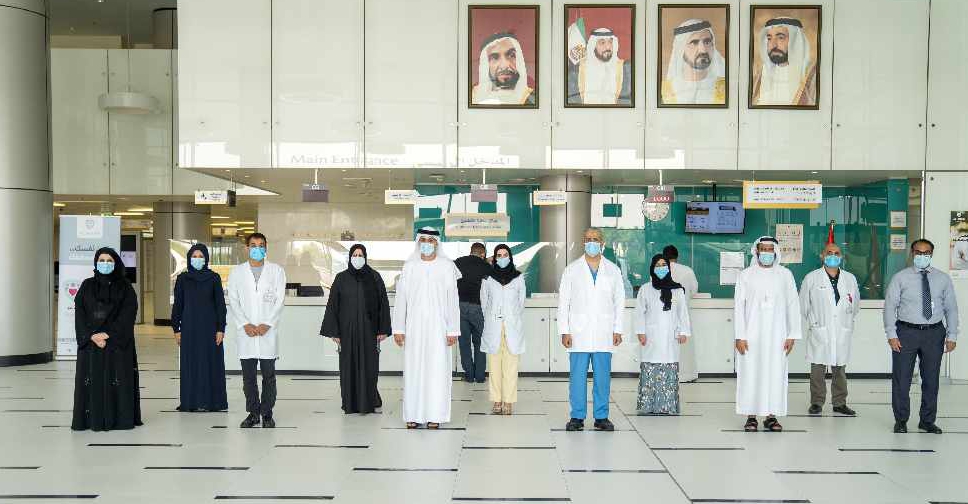 MoHAP
The UAE Ministry of Health and Prevention (MoHAP) says frontline medical staff have been receiving the COVID-19 vaccine at the Al Qassimi Hospital for Women and Children in Sharjah.
In a statement on its website, MoHAP said the teams involved are the first line of defence against the virus.
It added that the vaccine has been cleared for emergency use, "taking into account the target groups, product characteristics, clinical and preclinical study data as well as the relevant available scientific evidence".
Last week, the UAE Health Minister, Abdulrahman Al Owais, approved its use for frontline healthcare workers after successful Phase I and II clinical trials in Abu Dhabi.
Al Owais himself was injected with the vaccine, which is currently in Phase III of the trials, on Saturday.
Several other senior health officials also joined up for the jab in recent days.
لأن حماية خط الدفاع الأول هي حماية للمجتمع، وسلامتهم من سلامتنا، بدأت فرق خط الدفاع الأول بأخذ لقاح كوفيد-19#لأجل_الإنسانية#نلتزم_لننتصر#التزامك_حياتك#ملتزمون_يا_وطن#كوفيد19#وزارة_الصحة_ووقاية_المجتمع_الإمارات pic.twitter.com/rqwu46ZcTd

— وزارة الصحة ووقاية المجتمع الإماراتية - MOHAP UAE (@mohapuae) September 22, 2020