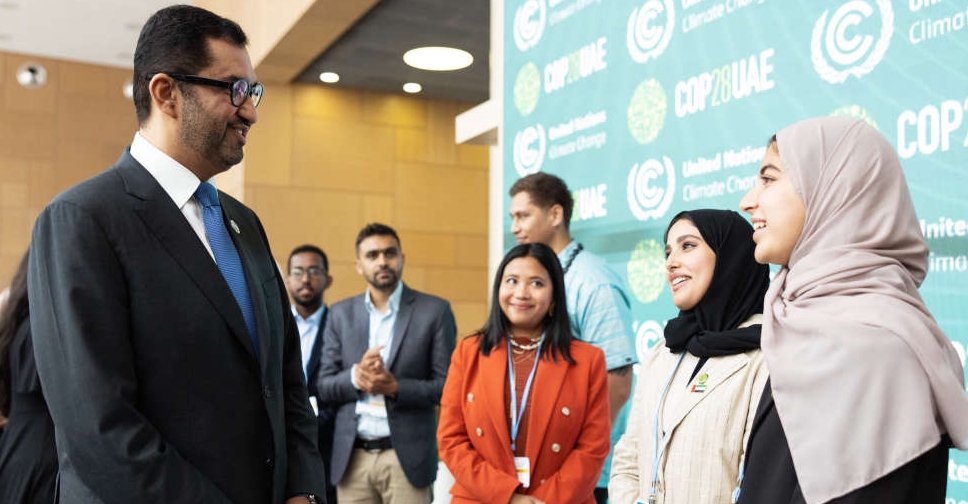 @COP28_UAE/ Twitter
The COP28 Presidency has selected 100 youth delegates to support climate action and contribute to the decision-making process at the upcoming conference in the UAE.
Seventy-four per cent of them represent least-developed countries and small-island developing states, while the rest are from indigenous communities and conflict areas.
The group includes 56 female delegates, while six are people of determination, and 72 of the 100 delegates have never attended a COP.
The selection of the first International Youth Climate Delegate Programme (International YCDP) cohort was announced during a Youth Stocktake session held at the Bonn Climate Change Conference in Germany.
The delegates will ensure that young voices are heard and will gather inputs from their home countries to be shared during COP28.
They will also participate in key climate events and discussions in the run up to the UN conference.
"As we approach COP28, our vision is clear: each subsequent COP must surpass its predecessor. The COP28 International Youth Climate Delegate Programme recognises that youth have a pivotal role to play in the success of COP28 and climate progress," said Dr. Sultan bin Ahmed Al Jaber, UAE Minister of Industry and Advanced Technology and COP28 President-Designate.
#COP28 President-Designate #DrSultanAlJaber engaged with the COP28 youth delegates at #BonnClimateConference, emphasizing the Presidency's commitment to hosting an inclusive COP that fully involves & integrates youth in the COP process. pic.twitter.com/HSjZCC6kp8

— COP28 UAE (@COP28_UAE) June 9, 2023