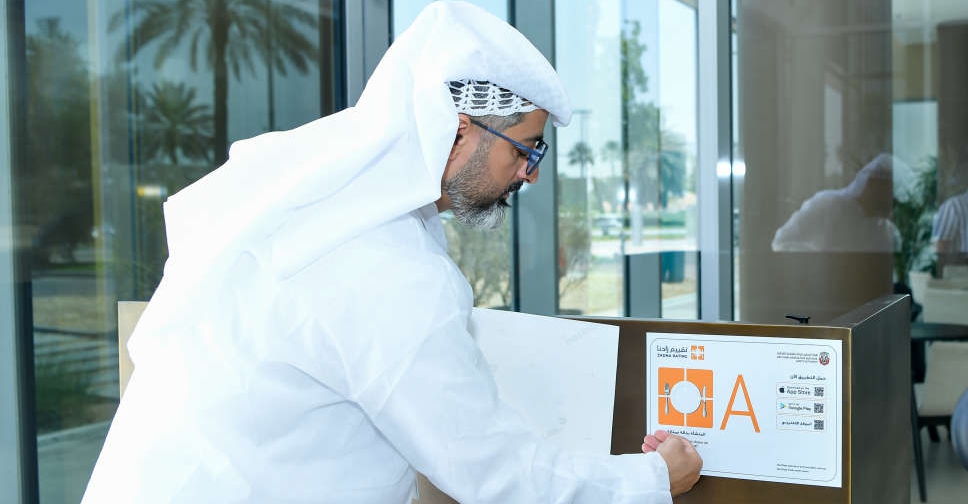 @adafsa_gov/ Twitter
Food establishments across the emirate of Abu Dhabi will now display stickers indicating their levels of compliance with food safety standards.
The 'Zadna Rating' labels feature a QR code that enables the public to easily access the assessment of the outlet's food safety levels.
According to the Abu Dhabi Agriculture and Food Safety Authority (ADAFSA), the stickers will be placed on as many as 6,900 establishments, including restaurants, cafes, bakeries, and catering establishments.
The entire process is expected to be completed by the end of August this year.
The 'Zadna Rating' system has been launched as an electronic platform through which Abu Dhabi residents, tourists and visitors can review the compliance assessment of food outlets.
The platform can be accessed by observing the evaluation stickers displayed in front of outlets, downloading the dedicated app or by directly visiting the electronic portal.
The ADAFSA's ratings for range through 'excellent', 'very good', 'good', and 'needs improvement'.
The Abu Dhabi Agriculture and Food Safety Authority (ADAFSA) has embarked on a significant initiative to install "#Zadna_Rating" stickers on the exteriors of 6,900 food establishments across the Emirate of Abu Dhabi. pic.twitter.com/j3R2977LHG

— هيئة أبوظبي للزراعة والسلامة الغذائية (@adafsa_gov) June 9, 2023