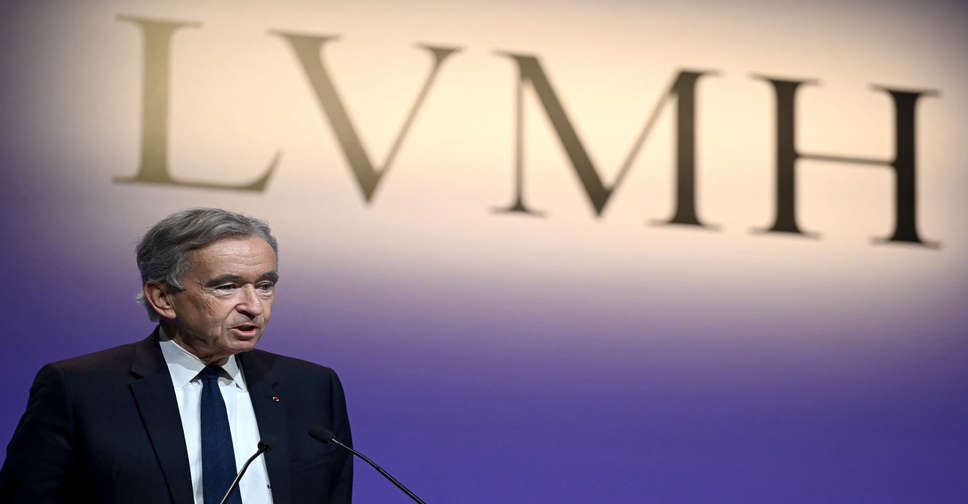 File picture
Bernard Arnault, the world's richest person, experienced a significant decrease in his fortune as concerns over a softening US economy dampened demand for luxury goods.
The founder of LVMH, renowned for its prestigious brands such as Louis Vuitton, Moet & Chandon and Christian Dior, witnessed his wealth surge throughout 2023 as share prices of European luxury companies soared.
However, on Tuesday, Arnault faced a reversal of fortunes. LVMH shares plummeted by 5 per cent in Paris, marking the largest decline in over a year. This broader downturn wiped out approximately $30 billion from the European luxury sector. Despite this setback, the French billionaire still retains a substantial net worth of $191.6 billion, as reported by the Bloomberg Billionaires Index. Remarkably, he has accrued an additional $29.5 billion this year alone.
The gap between Bernard Arnault and Tesla Inc.'s Elon Musk, the world's second-richest person, has narrowed to a mere $11.4 billion. This convergence in their wealth highlights the volatility of the financial markets and the potential for rapid shifts in the rankings of the world's wealthiest individuals.
The recent decline in LVMH's share price comes after a prolonged period of growth, with the company's stocks still enjoying a 23 per cent increase since the beginning of the year. Similarly, the MSCI Europe Textiles Apparel & Luxury Goods Index has surged by an impressive 27 per cent.
During a luxury conference in Paris, organised by Morgan Stanley, participants highlighted a "relatively more subdued" performance in the United States. Edouard Aubin, an analyst at the investment bank, reported this sentiment among attendees. Additionally, analysts from Deutsche Bank AG, Matt Garland and Adam Cochrane, expressed concerns about investors becoming more selective with European luxury stocks due to apprehensions about slowing growth in the US market.