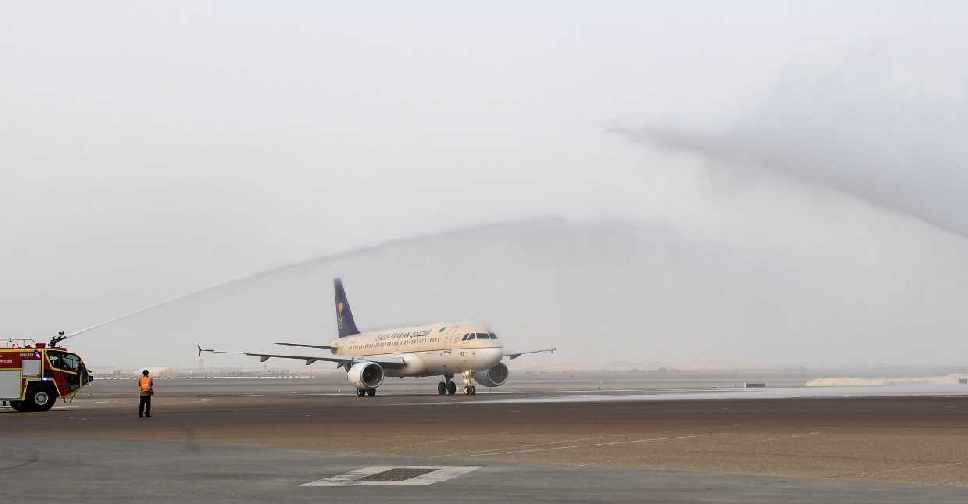 SUPPLIED
The UAE has welcomed its first flight from Jeddah's new King Abdulaziz International Airport.
Abu Dhabi Airport officials greeted Saudia Airbus A320 with a customary water cannon salute.
Jeddah's new facility will be able to process 30 million passengers per year and has the world's tallest air traffic control tower standing at 136 metres.
"It has been our pleasure to welcome this flight from the new King Abdulaziz International Airport," said Bryan Thompson, Chief Executive Officer of Abu Dhabi Airports.
"The new airport in Jeddah is both an impressive engineering feat and a breath-taking piece of architecture. I am delighted that Abu Dhabi International Airport was one of the first international destinations for flights from the new airport."