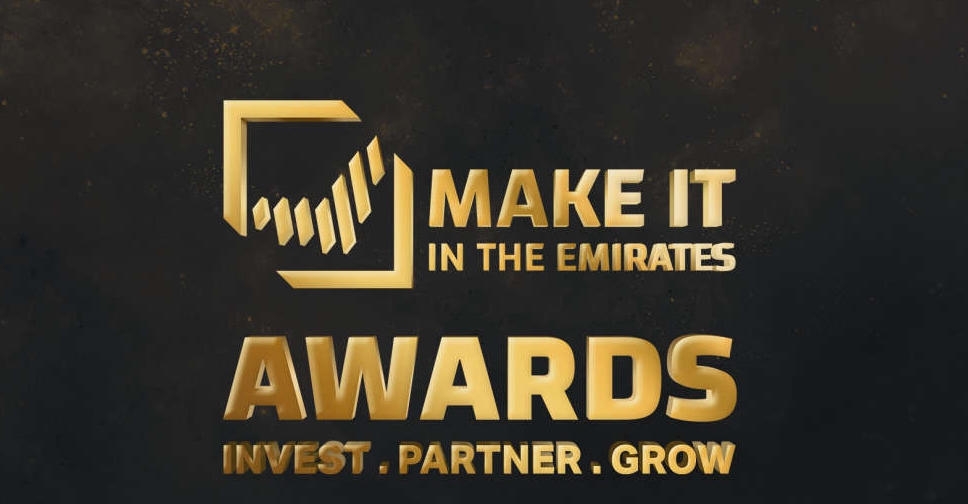 Supplied
The UAE's Ministry of Industry and Advanced Technology (MoIAT) has launched the Make it in the Emirates Awards to recognise excellence and innovation in the industrial sector.
The awards will celebrate the pioneers, national talents, sustainability champions and game-changers who are helping to drive the UAE's transformation to becoming a global manufacturing hub.
Nominations open on March 7 and winners will be announced at a ceremony on the sidelines of the annual Make it in the Emirates Forum, which will take place from May 31 to June 1, in the presence of key leaders, officials, and experts from manufacturing companies and financial institutions.
The event will be an opportunity for the manufacturing industry to come together and acknowledge the contributions of its finest and their impact on the growth and development of the UAE.
"MoIAT extends an invitation to all companies in the UAE's industrial space to nominate for the Make it in the Emirates Awards. The awards will act as a platform to boost visibility and help businesses to stand out in a competitive marketplace, demonstrating their capabilities to potential customers, partners, and investors. The awards also align with the objectives of Operation 300 billion and the UAE's net zero strategic initiative," said Omar Al Suwaidi, Undersecretary at the Ministry of Industry and Advanced Technology.
Companies will be judged based on their performance, including their financial capabilities, the quality of their products, as well as their adoption of sustainable and innovative practices.
The awards, across 10 categories, are open to all industrial companies in the country, including manufacturers, suppliers and service providers.