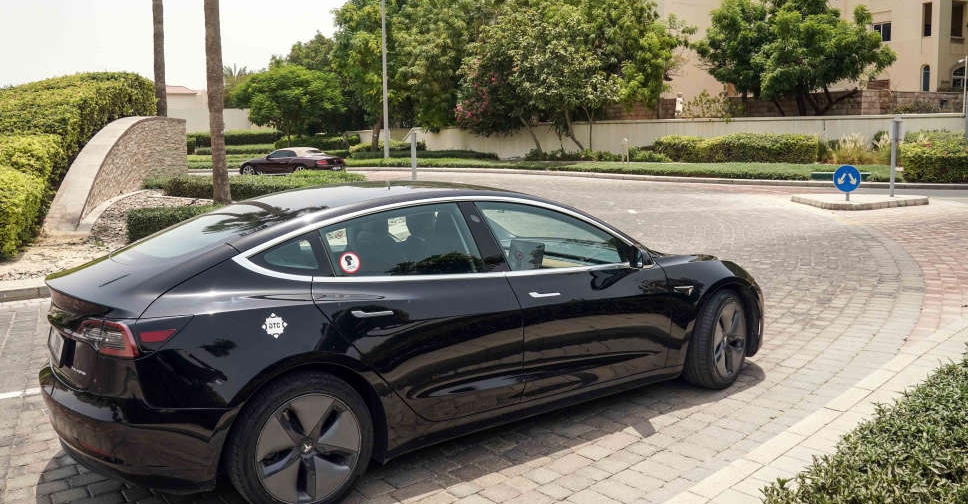 File picture
Tesla is once again facing scrutiny after reports of steering wheels falling off its 2023 model vehicles while in motion. 
The National Highway Traffic Safety Administration (NHTSA) has opened an investigation into the matter after receiving two complaints about complete detachment of the steering wheels while driving due to the absence of a retaining bolt.
The department has initiated the probe to evaluate the scope, frequency and manufacturing processes associated with this condition, according to the agency filing. The investigation will cover more than 120,000 vehicles.
This latest investigation adds to Tesla's woes, as it comes on the heels of the company's recall of more than 360,000 electric vehicles last month due to risks associated with its automated driving technology. The recall was prompted by federal regulators' concerns that the technology could increase the risk of crashes.
In addition, the company recalled 3,470 Model Y vehicles last month when it was found that loose bolts in the second-row seat frames could increase the risk of injuries in a crash.
According to the NHTSA, both incidents involving the steering wheel falling off occurred at low vehicle mileage, and both vehicles were delivered to the owners without the retaining bolt that attaches the steering wheel to the steering column.
The agency's investigation is a preliminary evaluation that could lead to a vehicle recall if necessary. Tesla has not yet commented on the matter.
In one of the complaints filed with the NHTSA, a driver said he purchased his Model Y on January 24, and the steering wheel fell off while he was driving with his family in Woodbridge, New Jersey, on January 29. Fortunately, he was able to pull onto the divider, and there was no car behind him. However, he expressed his loss of trust in Tesla and did not feel safe driving his car home. The driver later received a replacement Model Y on February 23 after the dealership apologised.
@elonmusk @TeslaOwnersWW @BLKMDL3 Family was excited to receive Tesla Y delivery on 1/24/2023. Was driving on highway and all the sudden steering wheel fall off, was lucky enough there was no car behind and I was able to pull on devider #SafetyFirst #Fixit #TeslaModelY #help pic.twitter.com/4UMokFA2cv

— Prerak & Neha Patel (@preneh24) January 30, 2023
As a result of this investigation, Tesla's shares have dropped by 3 per cent since last Wednesday. This news adds to the scrutiny the company and its CEO Elon Musk have been facing in recent months, and it remains to be seen how the situation will unfold.